Man Charged With Kidnap & Murder Of Holly Bobo: Family Relieved To Have Justice For Nursing Student After Three Years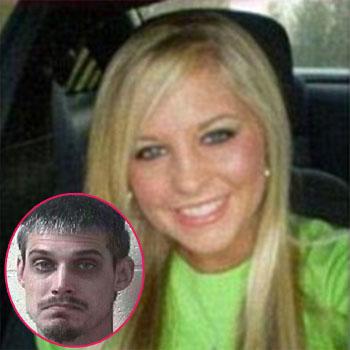 Three years after nursing student Holly Bobo went missing, a 29-year-old man is being held responsible her disappearance and death, RadarOnline.com is reporting.
Zachary Adams is being held without bond for his involvement with the missing Tennessee woman and a Decatur County grand jury indicted him on two charges on Wednesday; aggravated kidnapping and first-degree murder.
"As this investigation continues, we are still asking for the public's help and support to help us continue to seek out justice regarding the disappearance of Holly Bobo," director of the Tennessee Bureau of Investigation, Mark Gwyn, said.
Article continues below advertisement
"Obviously they're devastated," he continued, speaking of Bobo's family.
"They've been devastated for three years. But hopefully this is the beginning of closure for the Bobo family and they deserve that."
Bobo was last seen just months before her 21st birthday on April 13, 2011, walking into the woods behind her home with a man dressed in camouflage.
Although Adams has been indicted, Gwyn declined to confirm whether or not human remains have been found.
The family never gave up searching for Bobo, with hundreds of volunteers searching for her and the Tennessee Bureau of Investigation and FBI brought in cadaver dogs and a small Bobcat excavator machine to scour the property. More than $450,000 in reward money was offered.
"Zach is always been in trouble. He's on drugs, really high," neighbor Ann LaMance said.
"He has hurt his grandparents and a lot of people around here in different ways."
It's thought that prosecutors will seek the death penalty.
Adams will be formally arraigned on Tuesday.