Exclusive
Oops For Goop? Gwyneth Paltrow-Endorsed Beauty Line Caught In $6M Lawsuit Over Fishy Secret Ingredient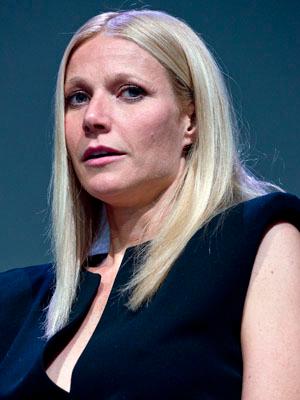 Gwyneth Paltrow claims that she owes her fresh, dewy skin to a precious enzyme found in the waters of just-hatched baby salmon. (Seriously.) Now, the skincare company she represents is caught up in a $6 million lawsuit over claims that their distributor is marketing the fishy liquid to other beauty lines.
Paltrow was named brand ambassador for Restorsea in early March, just weeks after they filed a lawsuit against Aqua Bio Technology, ASA in a New York court.
Article continues below advertisement
In court documents obtained by Radar, Restorsea claims that ABT has breached a $5.9 million 2012 exclusivity contract in which they "promised to provide Restorsea with exclusive worldwide rights to salmon hatching fluid from hatcheries in Norway" by selling the enzyme-rich liquid under other names to other companies.
READ Beauty Line Endorsed By Gwyneth Slams Fishy Distributor
As such, Restorsea has asked a court to convene a trial, at which they hope to get at least $5.9 million, which they paid for the exclusivity rights. According to the court documents, Restorsea believe they are owed even more, since they have "suffered and will continue to suffer irreplaceable harm to its business, reputation and goodwill."
Lifestyle guru Paltrow said earlier this month, "I was ecstatic when I learned that Restorsea is natural. Over time, I saw a real difference—a kind of freshness and dewiness."
Would you use Paltrow's fishy lotions? Let us know in the comments!