Goop To You, Gwyneth Paltrow! Reese Witherspoon Launching Competing Lifestyle Company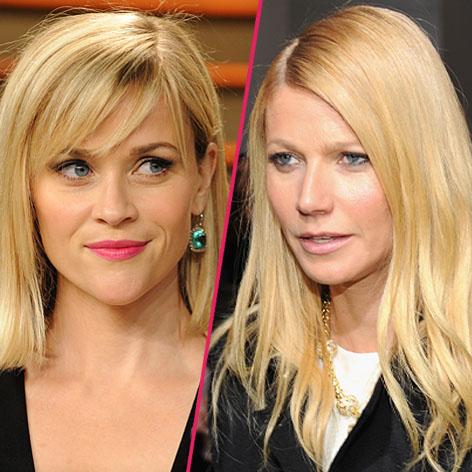 Gwyneth Paltrow's Goop is the lifestyle blog fans love to hate and now she has some real competition in the celebrity lifestyle branding battles.
Reese Witherspoon is launching her own as yet-unnamed lifestyle company, focusing on her Southern roots.
The actress has already hired a CEO for the company which will debut in 2015.
Insiders predict everything from food to fashion to beauty and motherhood will be on the table, with Witherspoon producing a blog and possibly a podcast series, and authoring books.
Article continues below advertisement
Paltrow has often been criticized for promoting a lifestyle only possible for the super wealthy while making it appear she thinks everyone can afford a personal trainer and buy only the best organic foods.
Her Christmas 2013 gift guide, for instance, contained items like a $258 set of playing cards and ladies pajamas that cost $531!
She and Witherspoon are ?said to be friends but whether theirs will be a friendly competition as Reese goes after an audience for her upcoming advice projects remains to be seen.
Are you on Team Paltrow or Team Witherspoon? Tell us in Comments.