Exclusive
Mathew Knowles, We're Watching You! Beyonce's Dad Being Tracked By L.A. District Attorney, On Secret 'Delinquent' Dad List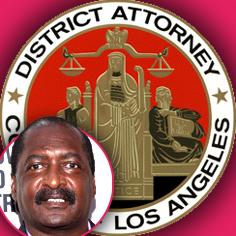 Beyonce's father Mathew Knowles scored a legal victory earlier this week when a judge ruled to reduce his child support payments to his ex-girlfriend and mother of his son, Alexsandra Wright. According to a source close to Knowles, the retroactive ruling means that he no longer owes Wright, and in fact has been overpaying her for months. But RadarOnline.com has exclusively learned that he's not off the hook just yet. A highly placed source at the Los Angeles District Attorney's office tells RadarOnline.com that his movements are being tracked very closely.
Article continues below advertisement
"Mathew is on the list of delinquent dads that the office routinely tracks," the insider reveals.
Though he isn't on track for criminal prosecution at this point, due to the recent ruling, the source insists, "He is -- and has been -- on their RadarOnline.com."
Meet The Parents! Hollywood's Best & Worst Moms And Dads
If Knolwes should slip up, "the family court would convey to the criminal District Attorney that he had become delinquent and needed to be prosecuted," the insider explains. "And if he were to be referred for prosecution, he could have his wages garnished, have difficulty renewing his driver's license and passport, and even face potential jail time. He would also be listed on a California website of deadbeat dads."
MORE ON:
Celebrity Justice
But the source insists, "It hasn't come to that."
As RadarOnline.com has reported, Knowles has been battling Wright in court for several months over child support payments to their son, Nixon, 4.
As of March 1, state child support records showed him owing more than $44,000 in payments to Wright, but just days later a judge would rule to retroactively reduce the payments from $12,000 per month to just over $2,400, putting him back in the green.