Exclusive
Shameless! Beyonce's Dad Mathew Knowles Skips Another Month Of Child Support Payments -- Owes $44k & Facing Contempt Charges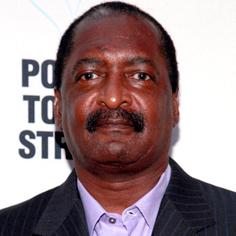 How low will he go? Beyonce's father Mathew Knowles just racked up yet another month without paying child support to his son with Alexsandra Wright, Nixon, and only RadarOnline.com has all the details of how he could be facing a contempt ruling.
According to child support records, Knowles owes Wright $44,289.32 as of March 1. As a result, an insider reveals, the State of California is preparing to file contempt charges.
Article continues below advertisement
"The state's file is mostly prepared," the insider says. "…He has now been served with several documents regarding cases being opened from various agencies."
As RadarOnline.com has reported, Knowles has repeatedly shirked his financial responsibilities for his son with former girlfriend Wright, and has never even met the four-year-old.
"I find it kind of odd that somebody that's proven as somebody's biological father has never ever seen their son," Wright's brother, Jonathan Wright told RadarOnline.com exclusively. "And when they're a wealthy individual, it's odd that they would be a deadbeat dad."
"I just don't understand it," he said of Knowles' lack of involvement in Nixon's life. "I have a son. I love my son and I would go to the ends of the earth for him. I don't understand."
An insider added, "Friends and family are growing increasingly worried about the damage being done to Nixon by his biological father denying his existence and allowing the public to bash his mother," the source says. "Mathew continues to fuel the fire by making public statements insinuating that Alex is lying about all of this, but every time he has been proven wrong."
"Alexsandra just wants the truth to come out," the source continues. "And the only way that this will happen is if Mathew Knowles is held accountable for his actions and his child like every other citizen in this country!"
Knowles did not immediately respond to RadarOnline.com's request for comment.