Exclusive
The Grinch Who Ruined Christmas? Beyonce's Dad Mathew Knowles Paid Just 1/3 Of His Court-Ordered Child Support To Son In December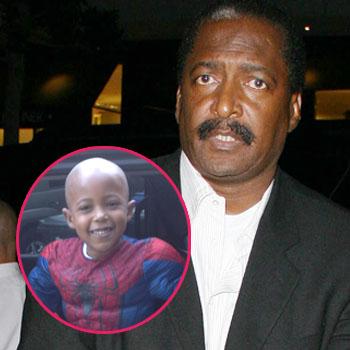 Beyonce's father Mathew Knowles apparently doesn't have much Christmas spirit -- or respect for the law. After months of falling behind on his court-ordered child support to his son with Alexsandra Wright, Nixon, RadarOnline.com has exclusively learned that Knowles finally ponied up on December 20. But instead of paying the full $12,000 a judge had ordered him to pay, an insider tells RadarOnline.com that Knowles deposited just $4,000.
Article continues below advertisement
As RadarOnline.com has reported, Knowles has been accused of being up to three months late in payments for the four-year-old. Knowles has denied that he is in arrears, claiming on Dec. 4 that he was never late on payments. But when court records revealed that he was, Knowles changed his story, insisting that it was a paperwork mix-up. Now, RadarOnline.com, has learned, he is still behind.
Knowles is due in court on January 14 to face off with his ex about the ongoing case, and insiders are hopeful that he will finally show his face and take responsibility for his actions.
Wright "just wants the truth to come out," one source previously told RadarOnline.com. "And the only way that this will happen is if Mathew Knowles is held accountable for his actions and his child like every other citizen in this country!"
"Alex says she feels like saying to Mathew, 'If you're telling the truth, just show up!'" the insider explained. "If he's as broke as he claims, show up and prove it. Stop taking the cowardly way out."
Said the source, "It doesn't take money to do right by your child."