Exclusive
Beyonce's Dad Headed To Court Showdown With Love Child Baby Mama Over Unpaid Child Support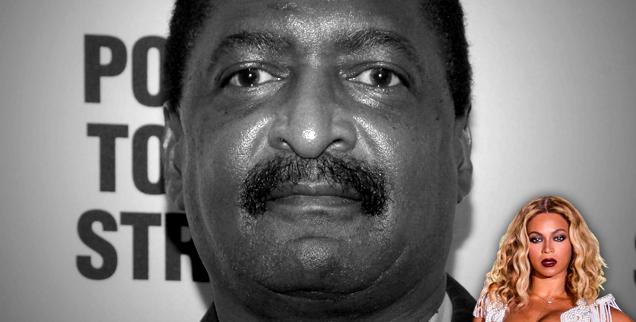 Beyonce's father Matthew Knowles will face off with his baby mama Alexsandra Wright in an L.A. court on Friday, RadarOnline.com has exclusively learned, over allegations that he's several months behind on child support payments for their son.
Knowles and Wright conceived the child while he was still married to Beyonce's mom, Tina Knowles. Though he eventually divorced Tina, he has had little to do with the child, Nixon, since his birth in 2009. In fact, as Radar has exclusively reported, he has never even met the boy.
Article continues below advertisement
"I find it kind of odd that somebody that's proven as somebody's biological father has never ever seen their son," Alexsandra Wright's brother, Jonathan Wright told Radar exclusively. "And when they're a wealthy individual, it's odd that they would be a deadbeat dad."
According to reports, Knowles is currently more than three months behind on his child support payments. (He did not respond to a request for comment.)
Wright released a length statement in August detailing her struggles to get Matthew to pay up for the past year.
"My family and I have exhausted every non-legal avenue to urge Matthew to be a responsible father and to follow the stipulated judgement we reached together regarding child support," she said at the time. "…Those close to me know my primary concern is my son Nixon's welfare and well-being; both now and in the future. I feel that it is important for him to know, when he comes of age, that he wasn't a mistake and that he was a product of love!"
Article continues below advertisement
"In the beginning, Matthew and I had a working relationship that encompassed mutual respect and professional admiration," she continued. "When I met him, I already had a very successful and financially viable professional career. He positioned himself as a mentor to me and someone I could turn to for business advice. As time passed, our relationship turned into a very close personal one. I never intended to hurt anyone in the process. I have the utmost respect and admiration for both of his daughters. … I also regret the pain that this situation has caused his ex-wife, Tina, and very much wish one day I will get the opportunity to tell her personally. My son, my family, and I thank you for your prayers and hope you will understand our need for whatever little privacy we have left during this period. … I'm fighting for every single parent and child as I fight for my own."
And now, she's looking forward to her day in court in L.A. on Friday, but will bring along her new fiancé, Harvey Walden of Celebrity Fit Club for support.
Stay tuned to RadarOnline.com for all the latest in the case.