Exclusive
Beyonce's Father Is A 'Deadbeat Dad!' Family Of Matthew Knowles' Secret Son Claim He's Never Met The Child & Is Behind On Child Support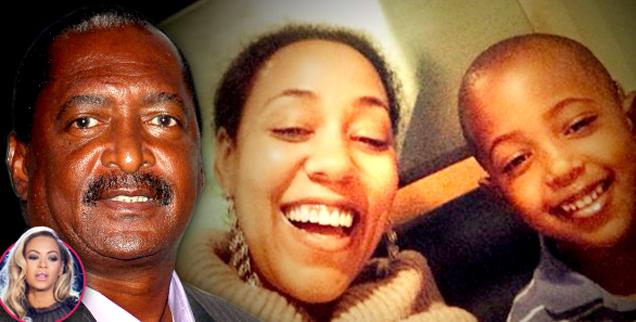 Article continues below advertisement
Matthew fathered his son, Nixon, with mistress Alexsandra Wright in 2009. Beyonce's mother, Tina Knowles, filed for divorce after their affair came to light, and Alexsandra later proved that Beyonce's dad was also Nixon's father through a paternity test.
But more than three years later, Matthew is married to another woman, Gena Charmaine Avery, and has no relationship with his son, according to Wright's brother.
Article continues below advertisement
"I just don't understand it," Jonathan says of Knowles' lack of involvement in Nixon's life. "I have a son. I love my son and I would go to the ends of the earth for him. I don't understand."
Alexsandra declined to comment, but released a statement back in August detailing her struggles with getting Matthew to pay up. "My family and I have exhausted every non-legal avenue to urge Matthew to be a responsible father and to follow the stipulated judgement we reached together regarding child support," she said at the time. "...Those close to me know my primary concern is my son Nixon's welfare and well-being; both now and in the future. I feel that it is important for him to know, when he comes of age, that he wasn't a mistake and that he was a product of love!"
"In the beginning, Matthew and I had a working relationship that encompassed mutual respect and professional admiration," she continued. "When I met him, I already had a very successful and financially viable professional career. He positioned himself as a mentor to me and someone I could turn to for business advice. As time passed, our relationship turned into a very close personal one. I never intended to hurt anyone in the process. I have the utmost respect and admiration for both of his daughters. … I also regret the pain that this situation has caused his ex-wife, Tina, and very much wish one day I will get the opportunity to tell her personally. My son, my family, and I thank you for your prayers and hope you will understand our need for whatever little privacy we have left during this period. … I'm fighting for every single parent and child as I fight for my own."