Beyonce Splits With Long-Time Manager -- Her Dad!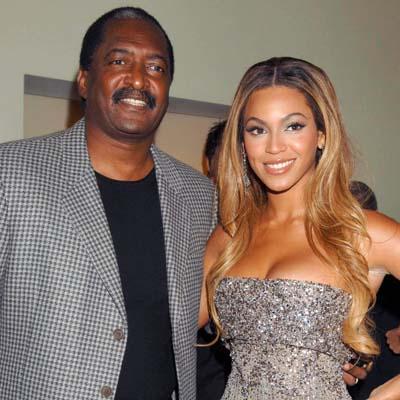 Superstar Beyonce has split from her long-time manager -- her father Matthew Knowles -- RadarOnline.com has learned.
Knowles was instrumental in guiding her career from Destiny's Child to becoming an international performer in her own right.
So far, the curvy star has not given any reason for her split with her father and mentor.
Aspiring Singer Dies After Procedure To Make Her Butt Look Like Beyonce's
Article continues below advertisement
She released a statement saying: "I've only parted ways with my father on a business level. He is my father for life and I love my dad dearly. I am grateful for everything he has taught me."
In a separate statement, Matthew Knowles acknowledged the split and emphasized his commitment to his own recording company Music World Entertainment.
Paying tribute to his famous daughter he said: "We did great things together, and I know that she will continue to conquer new territories in music and entertainment.
"Business is business and family is family. I love my daughter and am very proud of who she is and all that she has achieved. I look forward to her continued great success."
Knowles has managed his daughter since she debuted as a teen in the multi-platinum selling group Destiny's Child in the late 1990s and throughout her superstar career as a solo artist.
VIDEO: Kim Kardashian Tells Mom-ager 'I'm Allowed To Go Out And Do Whatever I Want'
Article continues below advertisement
Knowles oversaw all aspects of Beyonce, from music to movies to fashion and more.
Her career includes 16 Grammy awards, top-grossing movies Dreamgirls and Obsessed fashion ventures and lucrative endorsements.
The 29-year-old has released three multi-platinum albums -- Dangerously In Love, B'Day, and I Am... Sasha Fierce -- and has 12 Top 10 hits on Billboard's Hot 100 chart, including five No. 1s.
Destiny's Child had 11 Top 10 hits on the Hot 100 chart and six No. 1s.