Bachel-WHORE? Juan Pablo 'Banged' Multiple Women On The Show, Forgot My Son's Name, Says Ex-Contestant Cassandra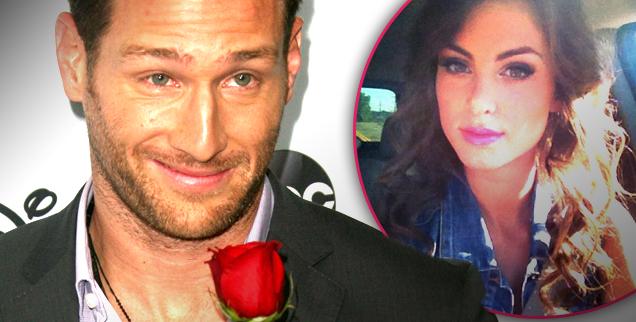 Juan Pablo Galavis didn't win over many fans with his behavior on this season of The Bachelor. But now, former contestant Cassandra Ferguson says his behavior off-screen was even worse! Only RadarOnline.com has all the details of the dirty deeds you didn't see on the show.
"There was a lot that they edited out," Ferguson told a local radio station in Detroit.
In one memorable instance, the single mom of son Trey recalled, "He mentioned to me, 'Well, your son, Tr- … Trevor?' As if it was even a question! I was like, 'You know what Juan Pablo, that was all we talked about was our kids!' A lot of our conversations were about his daughter Camila and Trey, and I was like, 'You know, if you can't even remember my son's name, what were you doing on our date? What was going through your head?"
Article continues below advertisement
"I was fuming, looking at the other girls, like did that just happen?" she said. "Of all the things to know about me, it should be that I have a child and his name is Trey. It was absolutely ridiculous."
Ferguson also said she believes Galavis mistreated the other single mom on the show, Renee Oteri, who got sent home almost immediately after introducing her son to him on a hometown date.
At The Women Tell All taping, Ferguson said, "I kind of got into it with him about how he treated Renee, and a lot of that wasn't shown."
Also not shown was the infamous moment when he whispered something in Clare Crawley's ear during their helicopter date, causing her to rethink their entire romance. And Ferguson says Crawley shared with her exactly what happened.
"She's trying to ask him, how do you feel about me? … Just saying real sweet things," Ferguson revealed. "The cameras were off and she's a really sweet girl, and basically was like, 'Well I don't really know much about you but I wanna bang you.' Basically, that's all he really saw her as."
And she wasn't the only one. Ferguson says, "I am pretty sure that he banged three people" during the show.
Now that the season is over, are you happy to see JuanPablo go? Or do you think he got a bad rap? Let us know in the comments!