'Bachelor' Juan Pablo Galavis' Secret Life Revealed And His Job & Relationship With Baby Mama Raise Red Flags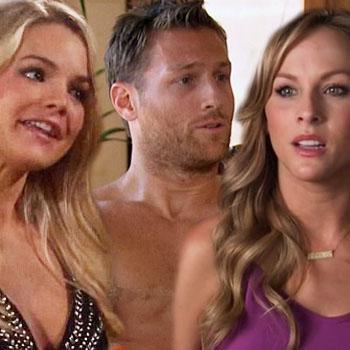 As Juan Pablo Galavis gets ready to reveal who he gave the final rose to, friends close to The Bachelor star are warning the ladies that he may not be the catch he says he is, from what his job really is and how he gets along with his baby mama.
Unceremoniously dumped by Andi last week, Juan Pablo is preparing to propose to either Clare Crawley or Nikki Ferrell but they should know about the red flags that are waving about the hunky Venezuelan.
Article continues below advertisement
First, his job has come under fire. "The cash is running out – fast," a show insider told Life & Style magazine, saying that he's always scrambling to find odd jobs. "Nobody seems to know how Juan Pablo makes a living. During the week he spends his time going to the gym or the beach. His life in Miami seems rather mundane."
Another big problem with The Bachelor star is his wandering eye. "Since filming wrapped, Juan Pablo's been caught getting cozy with at least three women," a source told the magazine.
And finally, his relationship with his baby mama, Carla Rodriguez, is still strong, and insiders worry it could stop him from settling down with another woman. "They share a bond that appears to extend beyond their daughter."
So are these warning signs enough to make one of the women turn down the Neil Lane ring? Tune into the Bachelor finale on Monday, March 10.