She's Not Friends With 'The Monster!' 'RHOA's' Porsha Stewart Blasts Ex Kordell On 'WWHL'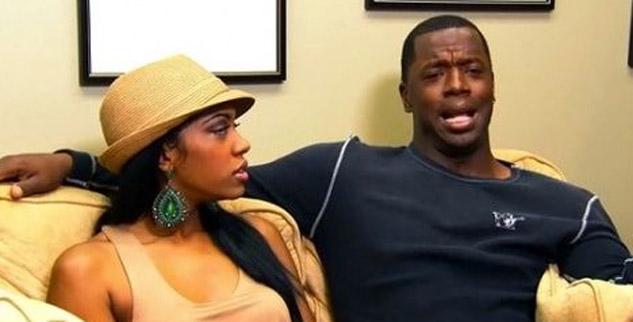 Article continues below advertisement
When Peter asks him about the claim that Porsha found out he'd filed for divorce on Twitter, Kordell reponds, "That's a lie. She asked me to file for divorce three months in advance on a consistent basis. She saw it on Twitter but she knew it was coming. It was just a matter of time. All this victmized mentality? Trust me, she knows what it is!"
Porsha told Cohen, "That's the same monster I was married to and I felt backstabbed when I saw he was sitting with Peter and filming and all that. But at the end of the day, I'm glad I'm glad I'm in a whole other place.
"The aggression, how he's trying to paint me now … I'm so past that."
Former stepmom Porsha appeared furious that Kordell had criticized her parenting of his son Syre.
"Some of the things he said about me and how I was mothering and how I was going out--after you filed for divorce, that's it.
"I'm going to move on, I don't have to be at the house all the time."
When asked by a fan on Watch What Happens Live her reaction to Kordell seeing Towanda Braxton, Porsha snapped, "Haven't thought about it."
As RadarOnline.com has reported, Kordell has said he's not dating Braxton.
On a lighter note, later on Cohen's show, a viewer asked if Porsha's curvy bottom were real!
"Hey, girlfriend. I take that as a compliment!" the housewife said, getting up and jiggling around. "Thank you girl, but it's not fake. Cornbread fed!"