Exclusive
Porsha Stewart Blames Underground Railroad Flub On 'Brain Lapse,' Vows To Learn & Grow From Misstep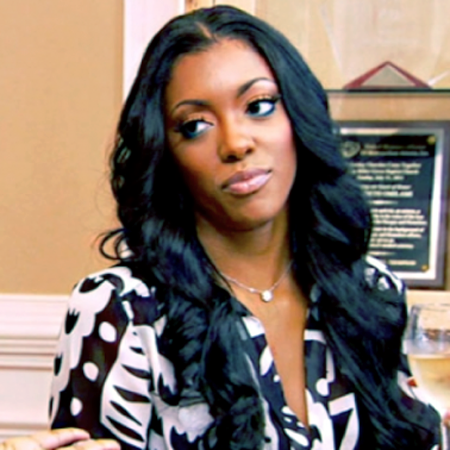 In a recent episode of The Real Housewives of Atlanta, Porsha Stewart and her costars visited several historical landmarks, including one of the safe houses used by slaves to escape to the free states.
During a tour, the guide explained to the housewives that to this day, they do not know how the slaves got in or out of the safe house. A fact that completely confused Stewart -- whose grandfather was civil rights leader Hosea Williams -- who replied, "Well, there has to be an opening for the railroad at some point, because somebody is driving the train."
Article continues below advertisement
Unfortunately, it totally went above Stewart's head that the underground railroad didn't involve an actual train -- and she made the mistake of letting her ignorance and confusion be known to all of the world.
"Yeah that was a brain lapse," she told RadarOnline.com. "I've definitely had my little airy moments throughout the season and people giggled about them, I giggled about them. But this was something that's close to my heart."
After that episode, Stewart decided to go back and actually educate herself about the underground railroad.
"Out of respect for those people of the struggle, I wanted to make sure I went back so that whenever I have the opportunity to speak again, I speak intelligently and I don't misrepresent the legacy of my family or those people who paved the way for us," she said.
And luckily for her, Stewart confirmed that she never received any grief from her family about her ignorant comment. Now, she believes that the whole event was just a stepping stone in her education.
"The thing about life is you need to grow to learn from your experiences," Stewart said. "You need to grow from it and learn and that's just what I did."