'Real Housewives Of Atlanta' Star Porsha Stewart: I'm Not Pregnant!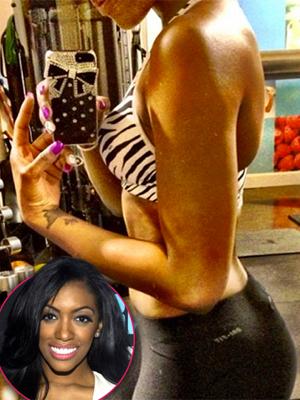 Article continues below advertisement
"Bringing a child into the world is an experience I pray God will bless me with someday," she tweeted after staying silent on the matter for more than a week.
"However at this time despite the persistent rumors, as you all can see, I AM NOT PREGNANT!"
Days after the first photo popped, Kordell was moved to set the record straight.
"I am not the father of that child," he told Atlanta's 92.9 The Game radio show.