Exclusive
Safe & Sound: Leonardo DiCaprio's Abducted Niece Reunited With Her Grandfather In Los Angeles -- See The Heartwarming Pics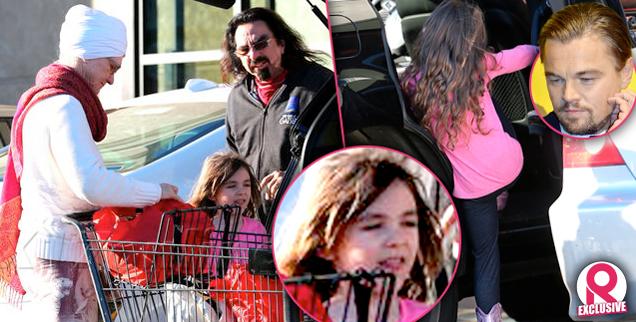 The Oscars are still weeks away but Leonardo DiCaprio already got a happy ending for his awards season: RadarOnline.com can exclusively reveal that the Wolf of Wall Street star's formerly missing niece, Normandie Farrar, has been reunited with her grandfather, DiCaprio's father, George DiCaprio. And only Radar has the heart-warming photos of the priceless moment.
Authorities safely reunited the six-year-old with her paternal grandfather George in Los Feliz, California, on February 1. It is thought she will stay there for the foreseeable future.
Article continues below advertisement
The child had been declared abducted by the Department of Justice after her parents Adam Farrar-- Leo's step-brother -- and Chastity Moore took her on the run to Texas last summer. When the duo were arrested last month on drug and theft charges last month, child safety officials were concerned over her whereabouts, but Moore's family insisted she was fine.
Normandie's maternal grandfather, Don Moore, told Radar, "She's a beautiful child, and she's not 'missing.' She was with her mother, and where she is now is nobody's business."
Still, an official for the LA County Department of Children and Family Services told Radar that as a dependent of the court, she was considered missing in Texas.
DCFS confirmed to Radar exclusively on January 30 that the child had been found.
Just days later, she was settled in to her new home with Leo's dad in California.