Exclusive
Leonardo DiCaprio's Missing Niece FOUND Safely, Authorities Confirm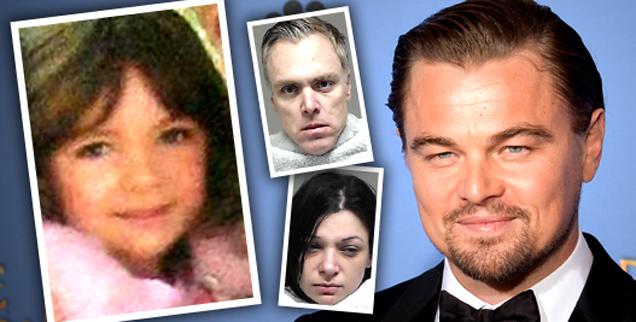 Leonardo DiCaprio has been carrying a heavy burden this awards season, as his six-year-old niece Normandie Farrar was listed as missing by the Department of Justice. But now, RadarOnline.com can exclusively reveal that the little girl has been located by the authorities, and is safe and sound.
"I am happy to confirm that this child has in fact been found," L.A. County DCFS spokesman Neil Zanville tells RadarOnline.com exclusively. "It's great news. Beyond that, I can't really say much more. It's always a little delicate as our department is prohibited by state rules from disclosing case-specific information."
Article continues below advertisement
"I can confirm for you that this child is a dependent of our juvenile court," he explains. "She was abducted on July 31, 2013."
As Radar has reported, Normandie has been living on the run with her parents, DiCaprio's step-brother, Adam Farrar, and his girlfriend Charity Moore, the girl's mother.
When the couple were arrested on drugs, theft, and harassment charges earlier this month, relatives told Radar that they feared for the toddler's safety.
But Normandie's maternal grandfather, Don Moore, insisted she was fine.
"She's a beautiful child, and she's not 'missing,'" he previously told Radar. "She was with her mother, and where she is now is nobody's business."
But it was the court's business, and now she has been found.
To report other missing children, call the LA County Missing Children Hotline at 800-540-4000.