How True Are Hollywood's True Stories — 20 'Real-Life' Hollywood Blockbusters That Were MAJORLY Embellished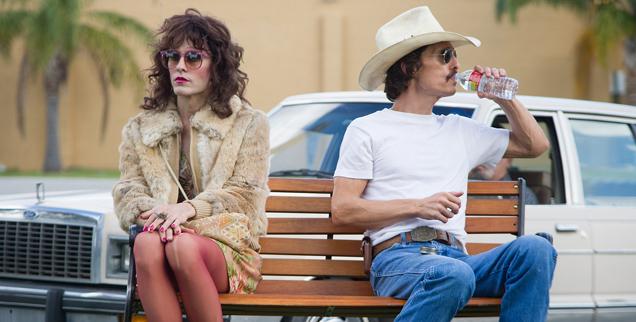 Many of Hollywood's recent movies based on "true stories" are getting some serious heat for taking wild liberties with the facts. Here's RadarOnline.com's guide to the films in which the creators have apparently decided not to let the truth get in the way of a good story (and often, big box office money as well!):
Article continues below advertisement
Dallas Buyers Club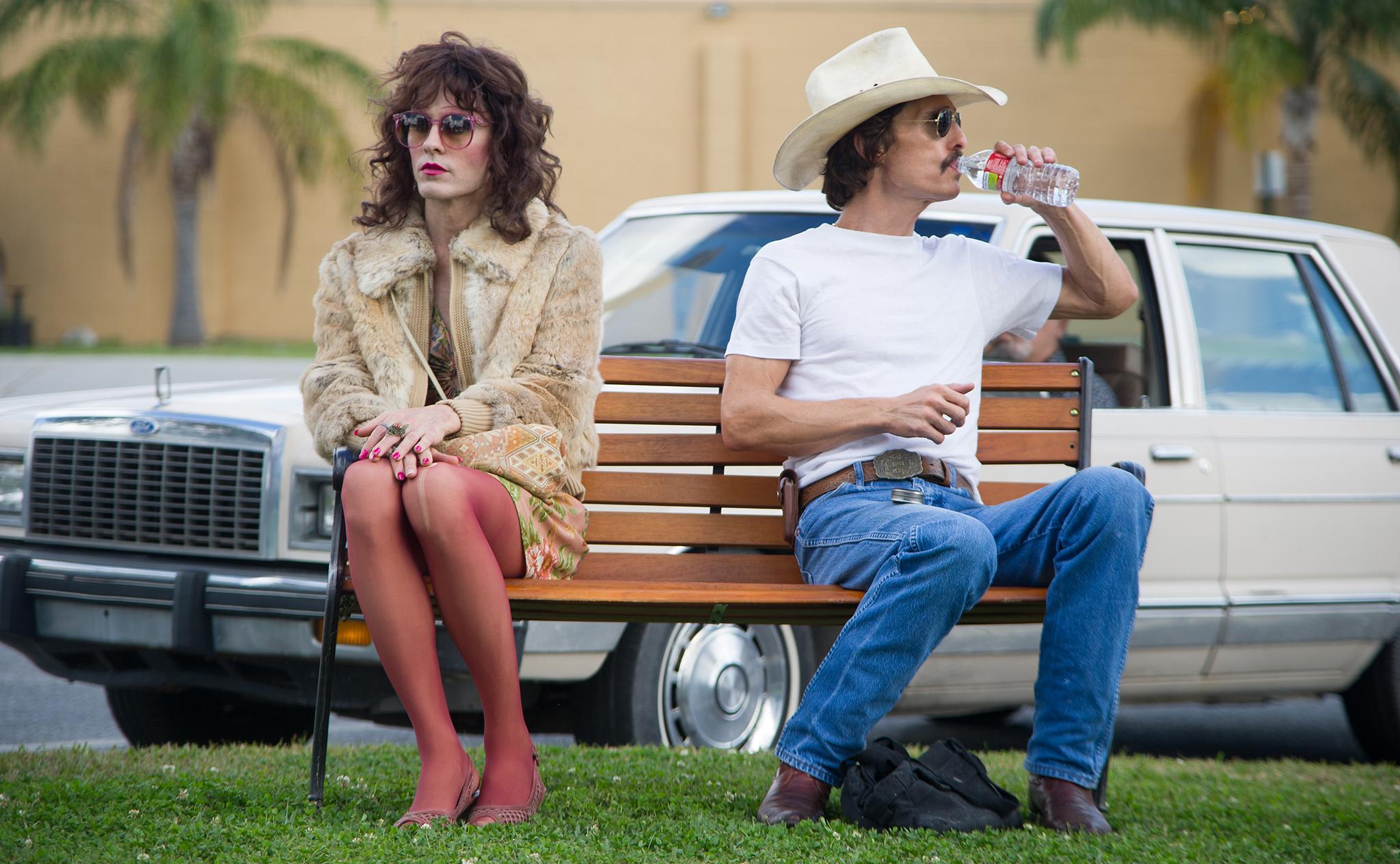 Dallas Buyers Club: The film stars Matthew McConaughey in the true story of Ron Woodroof, an electrician who contracts AIDS and then smuggles unapproved pharmaceutical drugs into Texas to improve his symptoms. Along the way, Woodroof morphs from a homophobe into an advocate for AIDS victims. Unfortunately, Jared Leto's character Rayon, a transgender woman also living with AIDS who becomes his business partner in the Dallas Buyers Club, is complete fiction. Rayon was created to give Woodroof a dramatic challenge to his prejudices, screenwriter Craig Borten has admitted.
Lone Survivor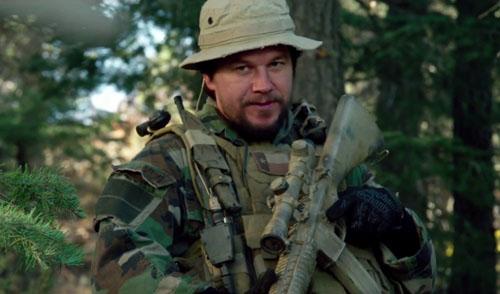 Lone Survivor: Based on Marcus Luttrell's bestselling true memoir, Lone Survivor has become a huge hit movie starring Mark Wahlberg as one of four Navy SEALs who get ambushed while on a covert mission to track a Taliban leader during the war in Afghanistan. But the movie has made some significant changes from the real life story – for example, Luttrell's heart didn't stop beating after he was rescued. And although the men were really spotted by three Afghan goatherds, in a key difference unlike the movie, only one of them was a boy, not two.
Article continues below advertisement
American Hustle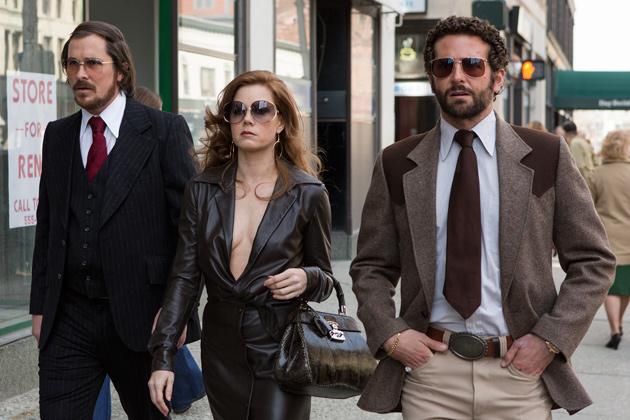 American Hustle: The critically acclaimed film begins with a title card that reads, "Some of this actually happened," and many have noted how closely American Hustle follows the real Abscam scandal of the 1970s in which the FBI launched a sting operation against corrupt public officials. But that's where the similarities end as the web site History vs. Hollywood has noted that the characters, including the one played by Christian Bale and based on scammer Mel Weinberg, are much younger than the real people involved. Also, Amy Adams' mistress character was British in real life, and she never became involved in the Abscam operation like she does in the movie -- nor did she flirt with the real life version of Bradley Cooper's character!
Article continues below advertisement
Rush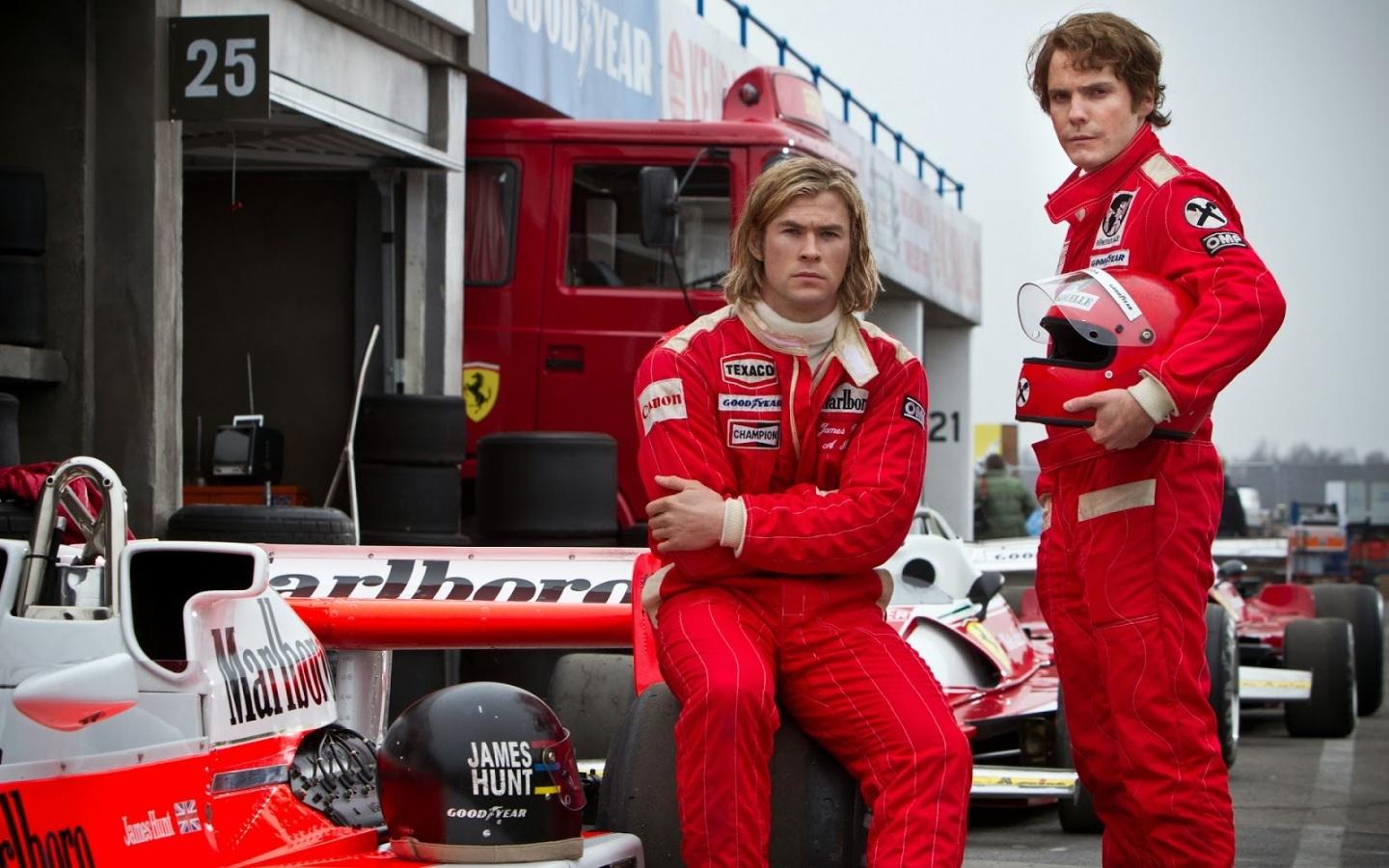 Rush: Ron Howard's latest big screen epic followed race car driving rivals James Hunt and Niki Lauda through their death-defying battles in the 1970s. But many of the details were changed. While it was true that Hunt (Chris Hemsworth) and Lauda's (Daniel Brühl) on-track feuding was fierce, they were actually friends away from the sport and even shared a flat in London. In the movie, Hunt and Lauda both dramatically compete at a Formula 3 race at Crystal Palace in October 1970—but in reality, Lauda didn't attend the race at all and Hunt crashed out.
Article continues below advertisement
Pain & Gain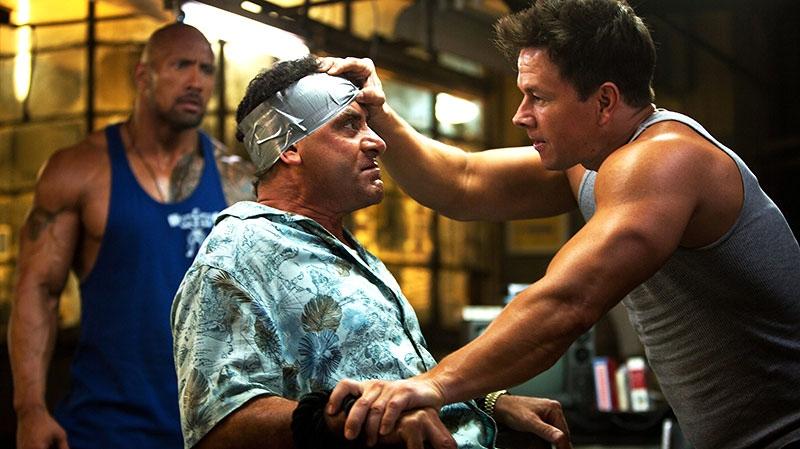 Pain & Gain: Mark Wahlberg played the leader of a gang of Miami bodybuilders who kidnapped, robbed, and almost killed a businessman. But Marc Schiller, the real life victim, blasted his depiction in the 2013 movie, saying, "It wasn't me they put in the movie. When I saw it I thought, 'Who is this person?'" On screen, Victor Kershaw (aka Schiller) brags about his money, mistreats his employees, and drives around with the words "Miami B----" on his license plate. However, Alex Ferrer, the judge who presided over the case, has confirmed that Schiller "wasn't a slimy guy" at all.
Article continues below advertisement
The Conjuring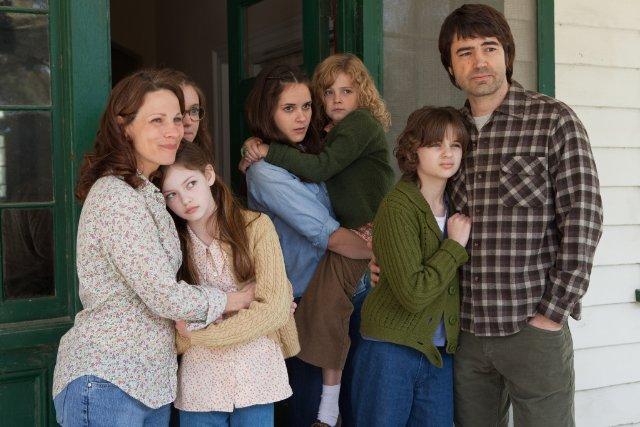 The Conjuring: Based on the true story of ghost hunters Ed and Lorraine Warren, 2013's The Conjuring depicts an 18th-century farmhouse in Rhode Island where Roger and Carolyn Perron (Lili Taylor and Ron Livingston) and their five daughters allegedly were terrified by spirits. Although Lorraine was a consultant on the film and insists the events actually happened, last year, USA Today pointed out discrepancies. The Perron family lived in the 14-room farmhouse from January 1971 until 1980, not the brief period shown in the movie. And the exorcism in the film never took place; Lorraine said she and her husband never would have tried one, because it must be performed by a Catholic priest.
Article continues below advertisement
12 Years A Slave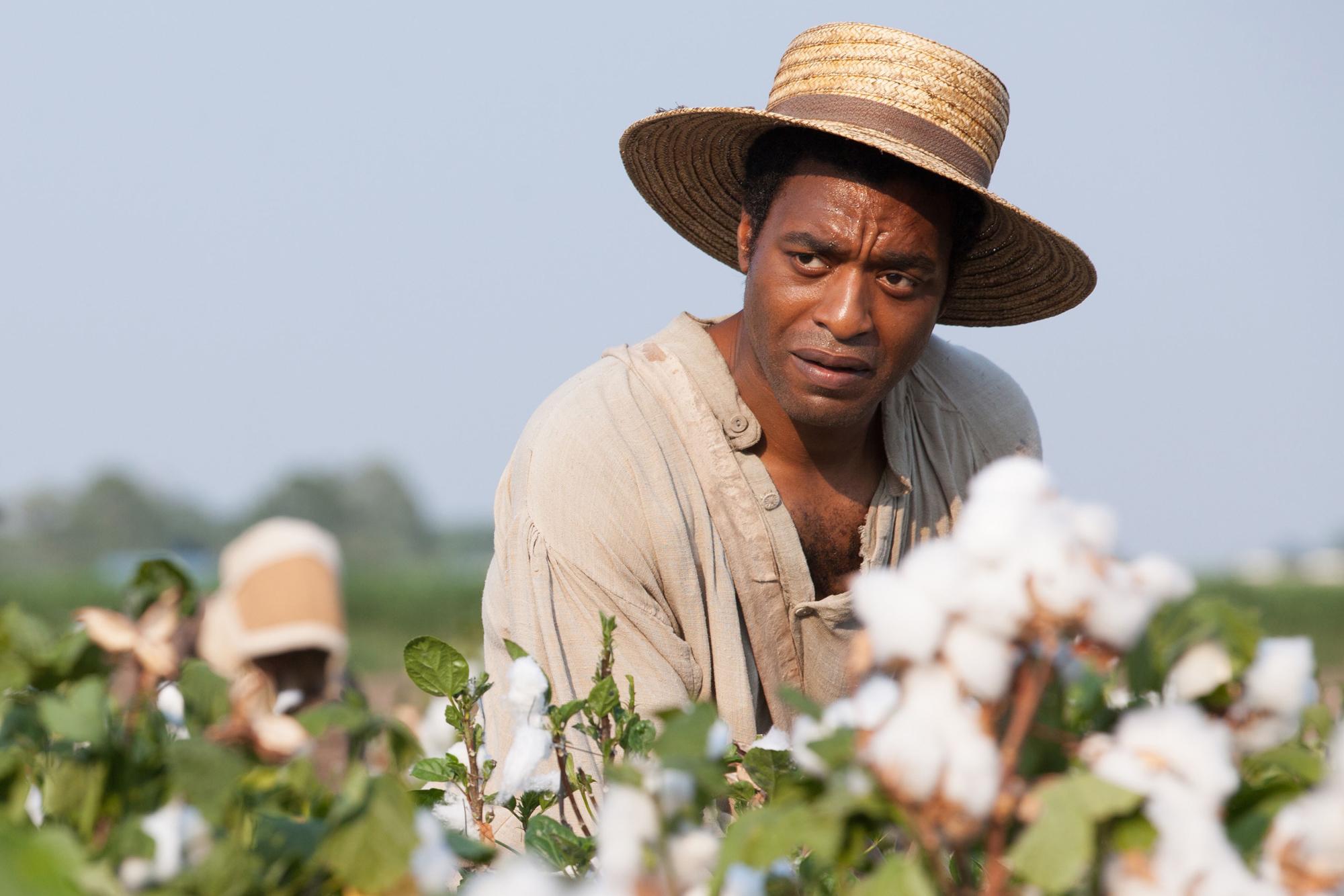 12 Years a Slave: The brutal film about a free black man who was kidnapped in Washington, D.C. and then sold into slavery in 1841 was based on the true story of Solomon Northup, from his 1853 memoir. While much of the plot is accurate, an attempt to take over a ship by Northup and others ends much differently in the 2013 film than it does in his book. In the movie, a slave named Robert (played in the movie by Michael K. Williams) defends Eliza (Adepero Oduye) against a rape attempt by a sailor, and then gets stabbed by that sailor. In reality, the mutiny plan got foiled because Robert got smallpox and died. The film team also made up a graphic sex scene involving Northup.
Article continues below advertisement
Wolf of Wall Street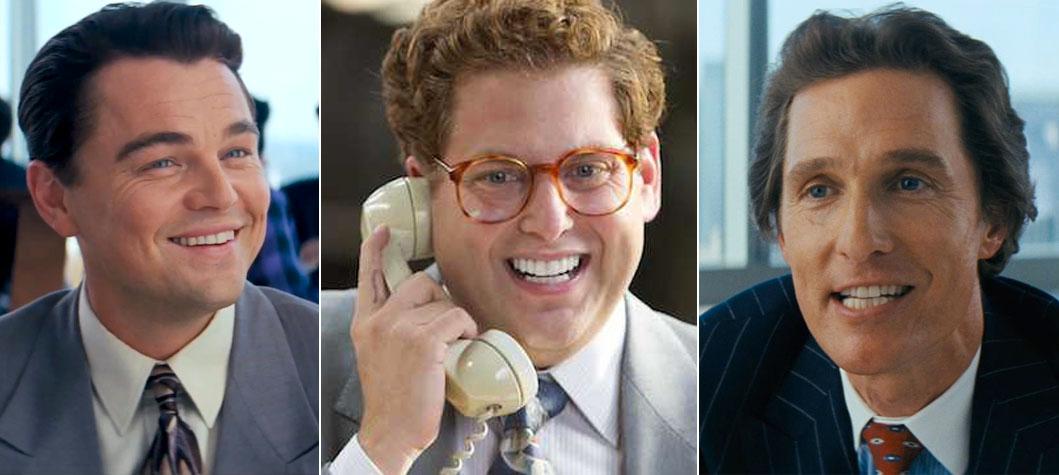 Wolf of Wall Street: Martin Scorsese's film has become controversial for using the F word more than any other in movie history, but it's also come under fire for inaccuracy. Based on the memoirs of Jordan Belfort (played Leonardo DiCaprio), the 2013 film follows how he becomes a wealthy stockbroker only to fall into a pit of crime and corruption. The character of Belfort's associate Donnie Azoff (played by Jonah Hill) is based on Danny Porush—who has disputed the movie details. Among other things, Porush has denied he ever had a three-way with Belfort and a teenaged employee! And real life trader Mark Hanna did not pound his chest and hum rhythmically as his portrayer, Matthew McConaughey, does in the movie.
Article continues below advertisement
Captain Phillips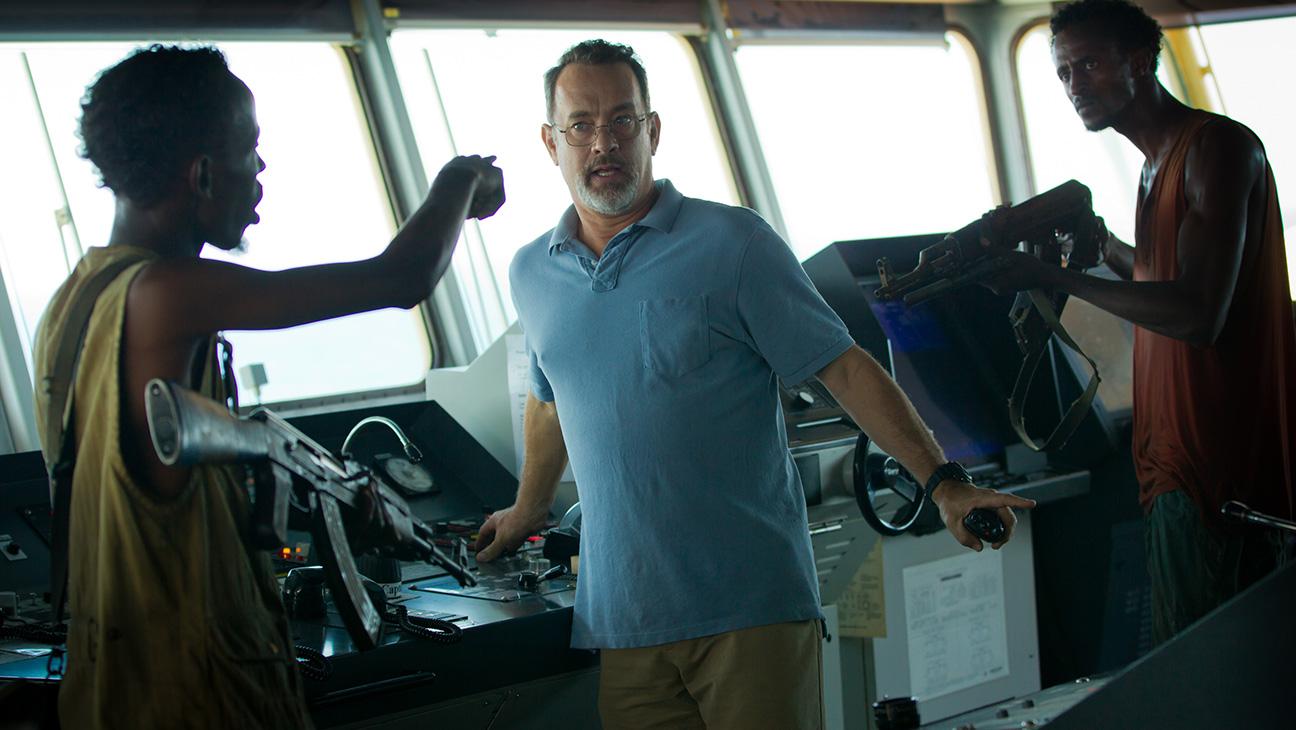 Captain Phillips: While Tom Hanks has won rave reviews for his heroic portrayal of Captain Richard Phillips, whose American cargo ship was hijacked by Somali pirates in 2009, others have said the real life story was much different. As RadarOnline.com has reported, many of Phillips' crewmembers say he actually behaved irresponsibly, ignoring warnings about pirates in the area and sailing too close to the Somali coast. One of Phillips' crew has claimed that the captain "laughed at" his warnings that a pirate boat was approaching.
Article continues below advertisement
Saving Mr. Banks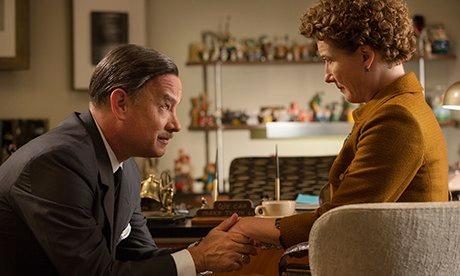 Saving Mr. Banks: The story of writer P.L. Travers (Emma Thompson) and Walt Disney's (Tom Hanks) trouble-plagued collaboration in making the movie version of her book Mary Poppins leaves out a lot as well as embellishing key points. Travers was much more complicated than she was portrayed in the film--she was allegedly bisexual, and also had a child. And the scene in which Disney flies to London and convinces Travers to sign over the Poppins movie rights is pure fiction, as Travers already had a deal BEFORE she visited the Disney Studios. Did Travers and the animation mogul actually visit Disneyland together? No.
Article continues below advertisement
Bling Ring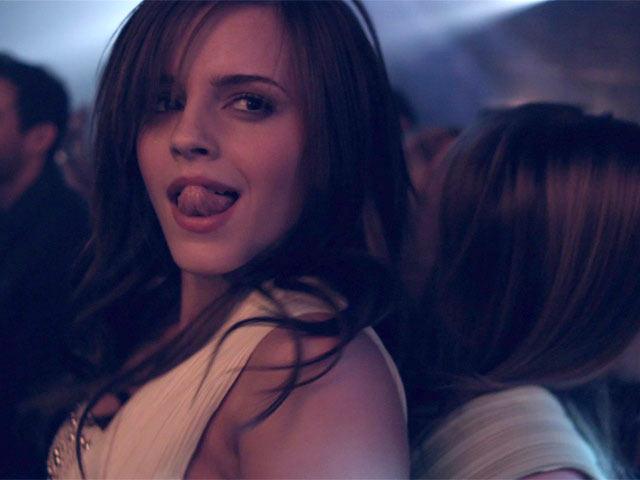 The Bling Ring: From 2008-2009, a group of fame-obsessed teenagers used the internet to track celebrities' whereabouts in order to rob their homes and wound up making off with $3 million in designer clothes, jewelry, handbags, and other high-end items. Director Sofia Coppola's 2013 movie about the kids came under fire, however. One of the real life thieves, Alexis Neiers (played by Emma Watson), called it "trashy and inaccurate." Watson admitted, "To be fair to Alexis, my character is like three steps removed from who she might be in real life. A lot of the material in the movie was based on an article, which was based on a reality show, which we all know isn't real life."
Article continues below advertisement
Diana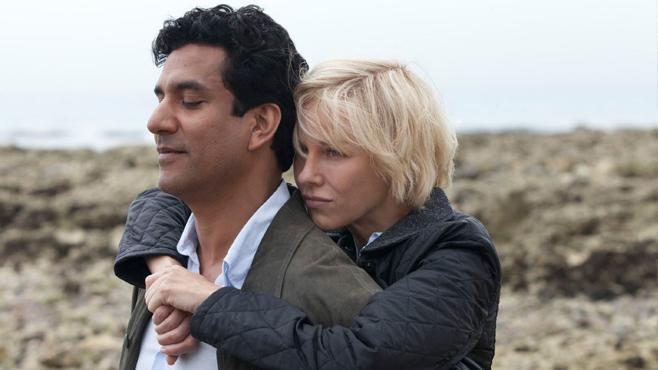 Diana: Naomi Watts played England's late Princess Diana in last year's film biopic of her life, but her onetime boyfriend has cried foul. Diana's former lover, heart surgeon Hasnat Khan, who was played by Naveen Andrews, said the movie "got it completely wrong." In 2013, he told the Mail on Sunday the film was "based on hypotheses and gossip" about their relationship—not on the truth.
Article continues below advertisement
42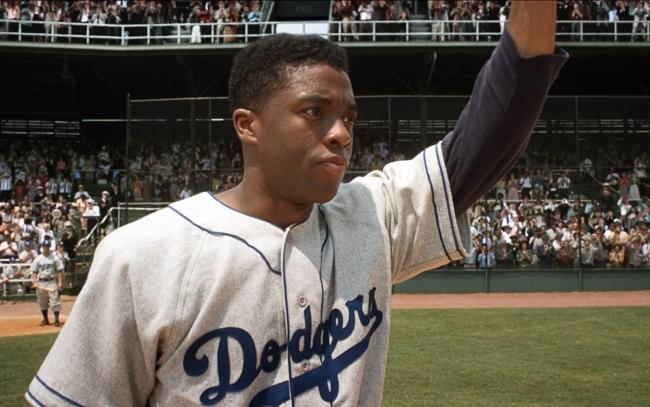 42: The inspirational biopic on baseball player Jackie Robinson was a 2013 hit, but many critics discovered Hollywood had taken some serious liberties. In the movie, Robinson is the only black player at spring training with the Montreal Royals in 1946; in real life, pitcher John Wright was there, too. In the movie, Clay Hopper, Jackie's manager in 1946, never got used to managing a black player—but in actuality, Hopper grew to accept Robinson. 42 also showed how when Jackie and his wife Rachel Robinson traveled to Florida for his first spring training they were bumped from a flight in New Orleans after Rachel dares use a "Whites Only" bathroom—in fact, the airport actually bumped them for "military priorities," Robinson himself once said.
Article continues below advertisement
The Butler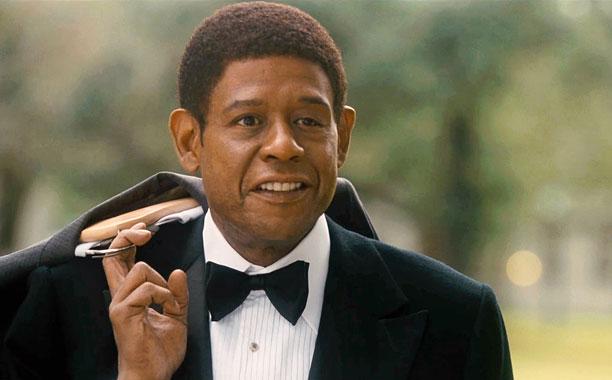 The Butler: Based on a Washington Post article about black butler Eugene Allen, who served eight presidential administrations, the movie stars Forest Whitaker as the character Cecil Gaines. But according to breitbart.com, the movie is riddled with problems. While the web site pointed out that Presidents Ronald Reagan and Richard Nixon are shown as being borderline racist, the real life Allen remembered both fondly and voted for them. Screenwriter Danny Strong also fictionalized most of Allen's pre-White House life and gave him two sons (although he really had only one). Allen died in 2010 before the movie was made.
Article continues below advertisement
Jobs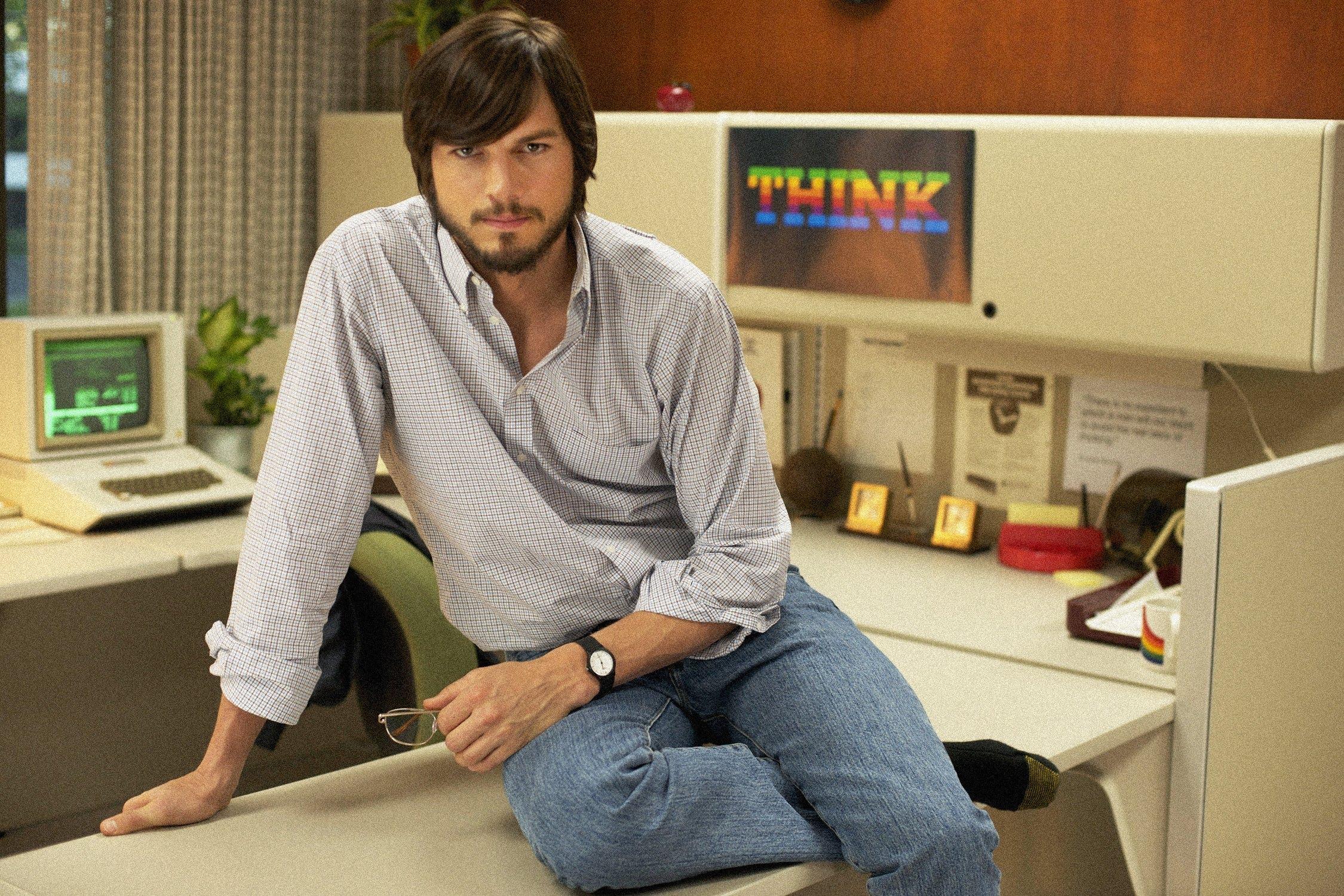 Jobs: Ashton Kutcher played the late Apple mogul Steve Jobs in the biopic that his former real life partner, Steve Wozniak, said got lots of things wrong. According to Woz, the movie didn't capture Jobs' flaws: "Ashton had too much of this fan thing, like a cult leader." The computer whiz complained that the film showed Jobs bringing Woz into a homebrew computing club—when in fact, Woz was the one who was already a member.
Article continues below advertisement
Lincoln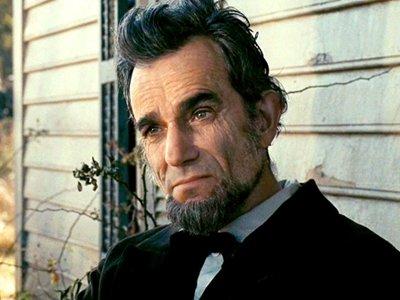 Lincoln: Director Steven Spielberg and screenwriter Tony Kushner prided themselves on historical accuracy in the 2012 movie in which Daniel Day Lewis played President Abraham Lincoln as he fought to abolish slavery through the Thirteenth Amendment to the Constitution. Although Lewis won the Oscar, critics pointed out many dramatic moments that just weren't true, including soldiers reciting the Gettysburg address to the President and First Lady Mary Todd Lincoln (Sally Field) attending meetings of the House of Representatives.
Article continues below advertisement
Argo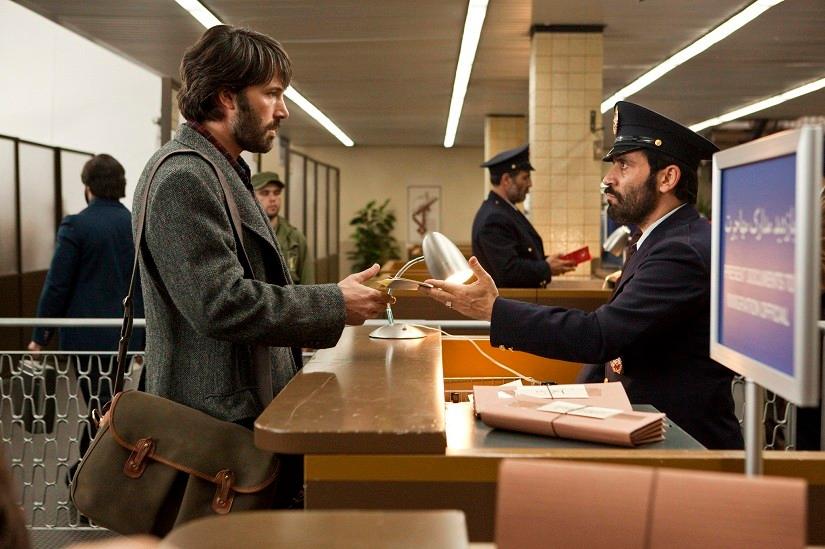 Argo: Last year's Academy Awards best picture winner, directed by and starring Ben Affleck, concerns Tony Mendez, who led the rescue of six U.S. diplomats from Iran during the 1979 hostage crisis. But many charged that Argo unfairly promoted the CIA's role and minimized the Canadian government's handling of the rescue. Also, the British and New Zealand embassies never had turned away the American refugees in Tehran as it was portrayed in the movie; both embassies helped them. The dramatic chase scene at the end as the plane takes off? It never happened! "The truth is the immigration officers barely looked at us and we were processed out of the airport in the regular way," one of the survivors, Mark Lijek recalled.
Article continues below advertisement
Zero Dark Thirty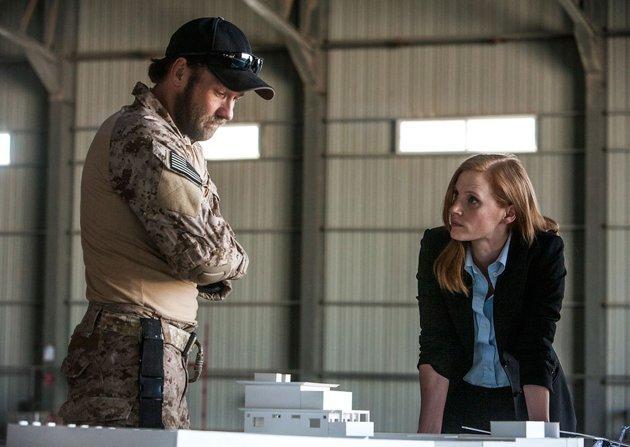 Zero Dark Thirty: The U.S. Navy SEAL who killed Osama Bin Laden took issue with the 2012 Kathryn Bigelow film that depicted the hunt for and assassination of the terrorist leader. According to the shooter, whose name has remained top secret, the SEALs did not whisper "Osama, Osama" to lure him into the open, as happens in the film. He told Esquire that in general, the members of the team were way too chatty on screen.
Article continues below advertisement
The King's Speech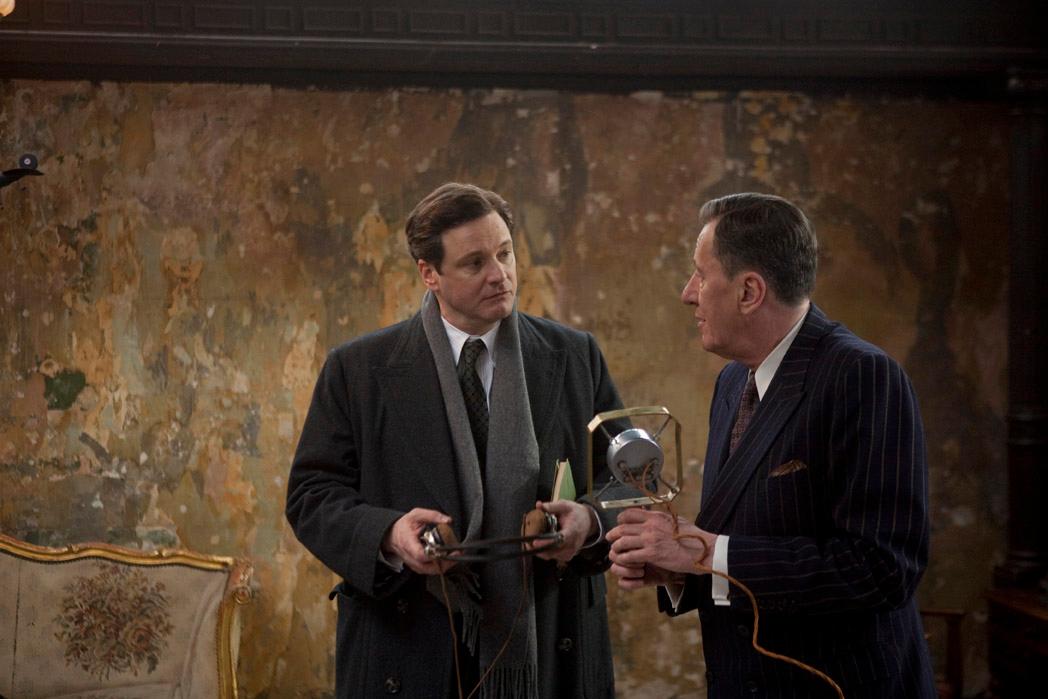 The King's Speech: The 2010 film won best picture and best actor Oscar honors, as Colin Firth brilliantly showed King George VI's battle to overcome his stammering problem with the help of his speech therapist, Lionel Logue (Geoffrey Rush) before World War II's outbreak in 1939. However, the filmmakers' timeline was faulty, as Firth's character actually began speech therapy ten years before the abdication crisis depicted in the movie. Also, the King was largely cured of his stammer within months—not years as the film would have it.
Article continues below advertisement
The Sound of Music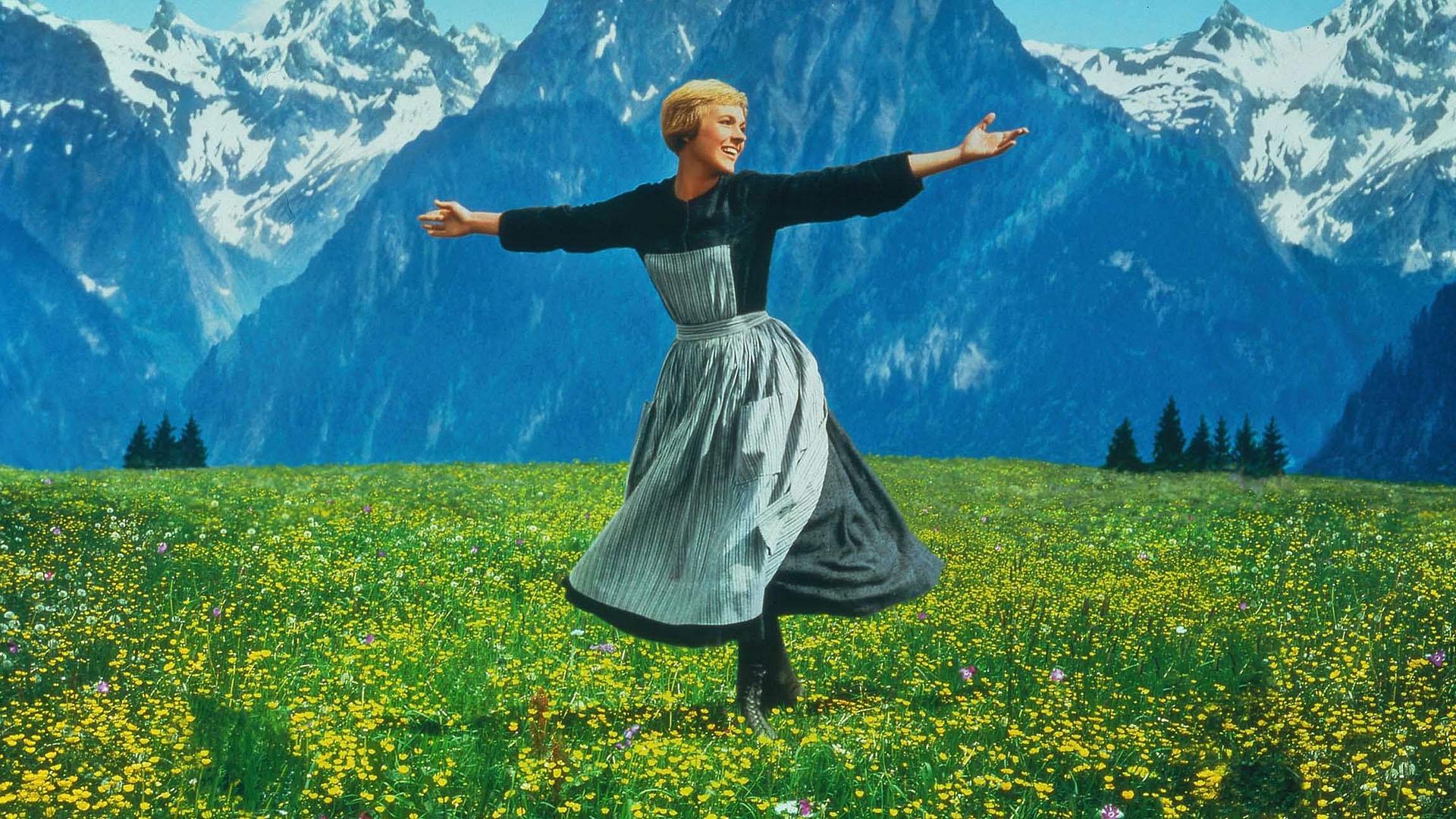 The Sound of Music: After the TV remake of this film classic got monster ratings last year, RadarOnline.com couldn't resist looking back to see how accurate the original 1965 movie was. It turns out Captain George Ludwig von Trapp (played by Christopher Plummer) was indeed anti-Nazi—but nowhere near as wealthy as shown in the movie. The famous Maria, played by Julie Andrews, WAS a novice nun who worked for the von Trapps; however, in real life she was hired only to tutor one of the girls, not to be a governess to all the children as depicted on the big screen. And shocker—Maria's marriage to the Captain was more for the benefit of the kids than a true love match! The real Maria Kutschera admitted in her autobiography that at the time of their marriage, "I really and truly was not in love."