Wolf Of Skid Row? Leonardo DiCaprio Reveals Dark Past Growing Up With Junkies & Prostitutes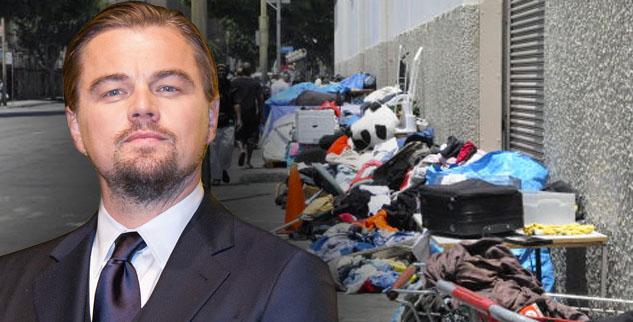 Today, Leonardo DiCaprio lives a life full of private jets, beautiful women and expensive champagne -- and not just on-screen. But growing up, the Wolf of Wall Street star saw a darker side of Hollywood as a "very poor" kid living in a dangerous L.A. neighborhood filled with junkies and prostitutes. Now, for the first time, DiCaprio is shedding light on his dark past in a new interview.
DiCaprio's childhood neighborhood near Hollywood Boulevard and Western Avenue had "a major prostitution ring on my street corner, crime and violence everywhere," he told the LA Times. "It really was like Taxi Driver in a lot of ways…I grew up very poor and I got to see the other side of the spectrum."
Article continues below advertisement
An alleyway near his house was a popular spot for people to smoke crack and shoot heroin, the article claims, and that turned DiCaprio off drugs forever.
"Never done drugs," he told the paper. "That's because I saw this stuff literally every day when I was 3 or 4 years old. So Hollywood was a walk in the park for me … I'd go to parties and it was there, and yeah, there's that temptation."
Unfortunately, it was a temptation, it seems, that DiCaprio's step-brother Adam Farrar couldn't resist. As Radar has reported, Farrar was recently arrested for possession of a dangerous drug, theft, and harassment by phone.
DiCaprio says that for him, at least, acting was a way out, especially after being beat up at school. "That was the motivational thing that happened to me in my life," he revealed. "I was 15, and I said to my mom, 'I want to be an actor. Please take me to auditions.' Because I had to get out of the public school system."
The rest, of course, is Hollywood history.