Zumba Instructor Alexis Wright Pleads Guilty To Prostitution, Faces Jail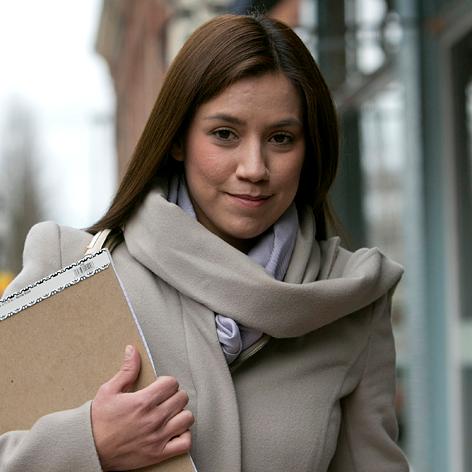 Her dancing-the-pounds-off days are over, at least for now.
Zumba instructor Alexis Wright was in a Maine court Friday, pleading guilty to 20 counts of engaging in prostitution, tax evasion, conspiracy and theft.
With every hair in place, camera-ready make-up and a fresh manicure, the 30-year-old Wright was ready for her close-up when facing the judge and the media.
She'd been accused of conspiring with insurance agent Mark Strong Sr. to run a prostitution business, and her detailed records indicated she made $150,000 over an 18-month period.
Article continues below advertisement
Wright was also accused of using a hidden camera to record her clients' sex acts.
Originally charged with 106 counts, the plea deal brought the counts down to the final 20, with all of them misdemeanors.
It also saved the shocked town of Kennebunk the embarrassment of a trial where more than 500 graphic photos and videos of Wright having sex with her many clients would have been entered into evidence.
Earlier this month, Strong pleaded guilty to 13 counts relating to the promotion of prostitution and sentenced to 20 days in jail.
Wright will be sentenced next month, and prosectors are expected to ask that she serve 10 months in jail.