Shocking Sex Photos & Police Misconduct Charges Rock Zumba Teacher Accused Of Prostitution Case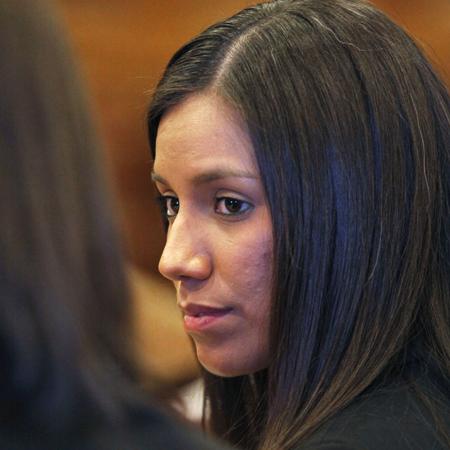 More than 500 sexual images so shocking that they will "horrify" the jury have emerged as key evidence in the case of Alexis Wright, a Zumba teacher charged with running a prostitution operation out of her dance studio in Kennebunk, Maine.
Wright, 30, is charged with 106 counts of prostitution and other offenses. Authorities allege she turned into a prostitute and conducted business from her dance studio, with the help of Mark Strong -- a case that has shaken the coastal town.
Article continues below advertisement
Part of the evidence against Wright, and Strong include 577 graphic Skype shots, plus photographs and video, many, if not all, showing Wright having sex with her "Zumba" clients. Strong's attorneys are trying to keep the graphic images out of the case.
While Wright's trial has not yet started, Strong's is underway. His defense argues he has been targeted because he was investigating police misconduct. (Strong's brother is a private investigator.)
According to the Boston Herald, defense attorney Daniel Lilley said: "My client was investigating the Kennebunk police, which had a lot of skeletons in their closet, and he got singled out in this particular case for a criminal charge in order to have him back off. We can't find any other motive."
Wright told Strong that police were harassing her and that's when he decided to look into police misconduct, his defense argues. Strong's brother warned state police not to allow electronic evidence to be possessed by Kennebunk cops, according to the Herald. But, in fact, a hard drive did end up with a Kennebunk officer, who was once reprimanded.
Strong is facing 13 misdemeanor counts for promoting prostitution. His biggest problem may be the highly sexual images that his defense is trying to keep out of the trial.