EXCLUSIVE: Sex Crime Teacher Debra Lafave Set To Wed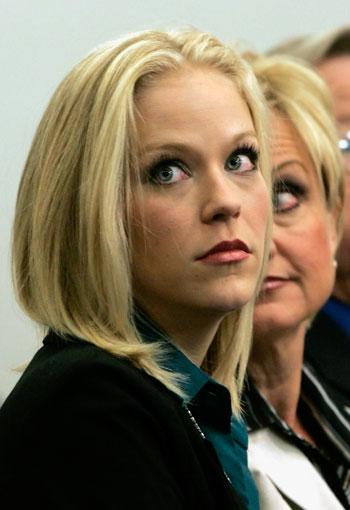 Notorious sex crime teacher Debra Lafave is engaged to be married, RadarOnline.com can exclusively report.
The stunning 32-year-old blonde – who grabbed headlines around the world after pleading guilty to two felonies in connection with her sexual relationship with a 14-year-old student in 2004 – is getting married to Florida restaurant owner Shawn Haverfield, 34.
"We are happy for them – Debbie is a great girl," a source close to the couple told RadarOnline.com exclusively.
Article continues below advertisement
Debra, who was formerly married to Kristian Owen Lafave, caused a storm of controversy when, as a 23-year-old teacher at Angelo L. Greco Middle School in Florida, she had sexual intercourse and oral sex with the student on four different occasions. The encounters took place inside her classroom, car and house.
Police caught her after being tipped off by the teenager's mom. They then tape recorded conversations between the two and apprehended Lafave at their next meeting.
In a plea bargain that outraged many because it did not include prison time, Lafave was convicted of two felony counts of lewd and lascivious battery on a child.
The boy's mother agreed to the plea deal in order to avoid her young son having to testify in open court.
Lafave was sentenced to three years of Community Control (house arrest) and seven years of probation.
On December 8, 2005, a second judge failed to accept the plea agreement because of the lack of prison time and set a trial date for April 10, 2006, but the prosecutor in that case later dropped the charges.
Article continues below advertisement
The story took a bizarre twist after John Gillespie, the lead detective, was arrested before the trial in an unrelated prostitution sting, while Tampa Bay Police officers were probed when it was revealed they took graphic nude photos of Lafave while she was in stirrups in a jail cell.
Lafave went on national television to explain her actions, attributing her indiscretions to bipolar disorder, hypersexuality and poor judgment during manic episodes.