Natalie Portman On Black Swan's Success: Lesbian Sex!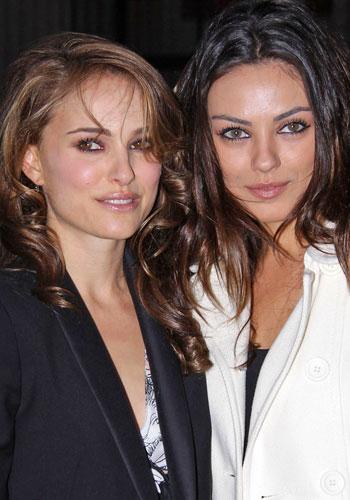 Natalie Portman is winning rave reviews for her starring role in Black Swan but she gives credit to a specific bit of steamy sex for the movie's surprise box office success.
"Everyone was so worried about who was going to want to see the movie. I remember being like, 'How do you get guys to a ballet movie?' And the answer is a lesbian sex scene!" Natalie told Entertainment Weekly.
"Everyone wants to see that!"
Article continues below advertisement
Portman is right. An intense thriller set in the world of professional ballet, the film features equally intense love scenes between Portman and costar Mila Kunis.
Costing only $17 million to produce, Black Swan has already taken in $34 million at the box office.
Ballet fans, Portman fans, and – according to Natalie -- fans of lesbian sex scenes are all playing their part in driving those numbers.
RELATED STORIES: