Critics' Choice Awards: Black Swan Soars To Unprecedented 12 Nominations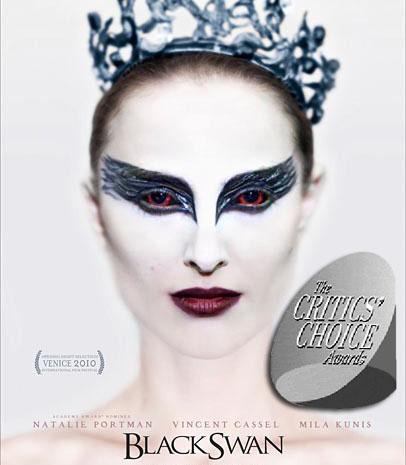 Black Swan received 12 nominations, the most ever, as the nominees for the 16th annual Critics' Choice Movie Awards were announced Monday morning, RadarOnline.com has learned.
The Darren Aronofsky-directed thriller -- which stars Natalie Portman, Mila Kunis and Vincent Cassel -- racked up nods for best picture, best actress, best supporting actress, best director, best original screenplay, best cinematography, best art direction, best editing, best costume design, best makeup, best sound and best score.
Article continues below advertisement
A handful of other films received nominations in bulk, including True Grit and The King's Speech with 11 nominations apiece, Inception with 10 nominations and The Social Network with nine.
The Critics' Choice Movie Awards -- largely regarded as a keen predictor of the Academy Awards -- takes place at the Hollywood Palladium January 14, 2011 at at 9/8c.
RELATED STORIES:
Franco & Hathaway To Costar Academy Awards