Exclusive
Let Me Sue The Kardashians! Robert Kardashian's Widow Asks Judge To Continue Libel Trial Despite TV Family's Attempts To End It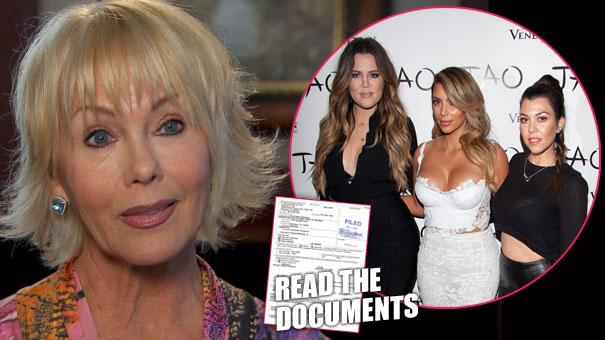 The Kardashian family is using every trick in the book to try to get out of a libel and slander lawsuit filed by Robert Kardashian's widow, Ellen Pearson Kardashian. But after the family filed a motion asking a judge to dismiss the lawsuit on the grounds that their comments about Pearson Kardashian were protected by free speech, RadarOnline.com has exclusively learned that she's striking back with a motion of her own asking the judge to continue the trial at all costs.
Article continues below advertisement
According to to court documents obtained by Radar, Pearson Kardashian's attorneys have asked a judge to deny the Kardashians' recent attempt to dismiss the trial. The family had claimed that they are protected by California's Anti-SLAPP laws, which protect free speech. But Pearson Kardashian insists she will be able to prove they maliciously slandered her, and wants to proceed with the trial.
"Even based upon the limited discovery thus far, Plaintiff can demonstrate a substantial likelihood that Defendants made their statements with actual malice in regards to the truth," the documents read. "The manner of the statements in this case are clearly exaggerated, overdrawn, and colored to the detriment of Plaintiff."
"Kimberly Kardashian exaggerated the brevity of Plaintiff's marriage to her father both on television and through her Twitter post which detrimentally depicted Plaintiff as a falsely motivated opportunist…." the documents claim. "This malice or reckless disregard of the truth regarding Plaintiff and particularly Plaintiff's marriage to their father, stems from their apparently long-standing dislike of Plaintiff."
Article continues below advertisement
For the latest on the case, stay tuned to RadarOnline.com.