Exclusive
Kardashian's Ex-Stepmom Rips TV Family For 'Releasing Intimate Details' Of Their Dad's Dying Days: They're 'Selling Family Secrets For Profit'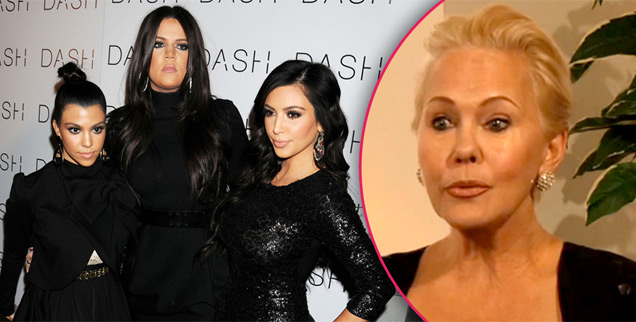 Article continues below advertisement
MORE ON:
Robert Kardashian
Responding to the disclosure, a lawyer for Ellen tells RadarOnline.com that the Kardashians "have chosen to disclose personal details about Robert Kardashian's terminal illness and eventual death."
"This only forces our client to respond to their libelous and false statements," added attorney Arnold Peter.
"On the one hand they complain that our client is illegally disclosing confidential information and one the other hand they release intimate details about their private family life. It is all consistent with their entire business model of selling family secrets for profit. We look forward to explaining this all to the court."
Ellen is suing Kim, Kourtney, Khloe and Rob Kardashian along with their momager Kris Jenner for defamation, intentionally inflicting emotional distress, a civil conspiracy to defame and the public disclosure of private facts. She's also being sued by the Kardashians for selling Robert's private diaries to various magazines.
For their part, the Kardashians have asked a judge to throw out the lawsuit; a hearing has been set for December 17.