Bicoastal Blues? Justin Theroux Apart From Jennifer Aniston On Her 45th Birthday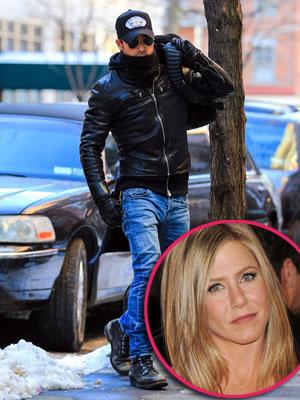 Justin Theroux and Jennifer Aniston spent Tuesday -- Jen's 45th birthday -- apart, and we've got looks at the A-list beau's busy day, which included just about everything but a visit to the birthday girl.
While Jen was presumably in L.A. blowing out candles -- she was at a Maker's Women's Conference dinner in Southern California late Monday -- Theroux was seen in the Big Apple filming his upcoming show The Leftovers, and appearing at a Mercedes-Benz Fashion Week event, the Deth Killers Shop opening, alongside Orlando Bloom.
Article continues below advertisement