That's All Folks! Hillary Clinton Thought Monica Lewinsky Was A 'Narcissistic Loony Toon'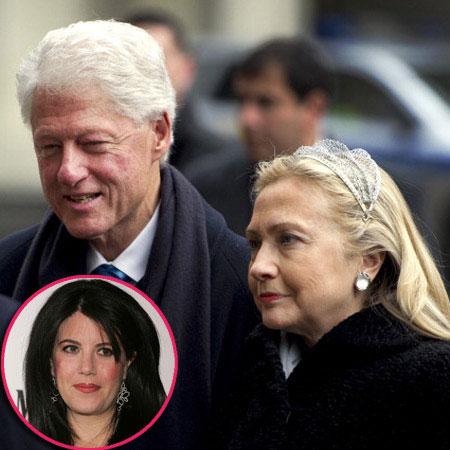 Writings from a late, longtime friend of Hillary Clinton have been published in the Washington Free Beacon, revealing the 66-year-old politician's thoughts on her husband Bill's dalliance with Monica Lewinsky, who she called a "narcissistic loony toon"
The diary, which has been public for four years, came from close Clinton confidante Diane Blair, who passed away in 2000. They span a key period in the Clintonian timeline, from the 1970s until 2000, the year Bill Clinton was wrapping up his second term in office.
Article continues below advertisement
The ex-first lady and secretary of state -- who many politicos feel will be the Democratic party's next presidential candidate -- made mea culpas for her husband's interactions with Lewinsky, according to Blair, much in line with Bill's infamous "I did not have sexual relations with that woman" proclamation.
Hillary "insists, no matter what people say, it was gross inappropriate behavior but it was consensual (was not a power relationship) and was not sex within any real meaning (standup, liedown, oral, etc.) of the term," Blair wrote. "She is not trying to excuse him; it was a huge personal lapse. And she is not taking responsibility for it."
According to Blair, Hillary cited numerous personal battles -- such as the death of parents, associate Vince Foster, and the stress of the oval office -- in accounting for Bill's brash behavior. Hillary defended her husband's austere attempts to end it with Lewinsky, and said he never tried to take advantage of the intern in the blue dress.
"It was a lapse, but she says to his credit he tried to break it off, tried to pull away, tried to manage someone who was clearly a 'Narcissistic loony toon'; but it was beyond control," Blair wrote.