Exclusive
We Quit! Bruce Jenner's Sons Brandon & Brody Tell 'Keeping Up With The Kardashians' Producers They're Leaving The Show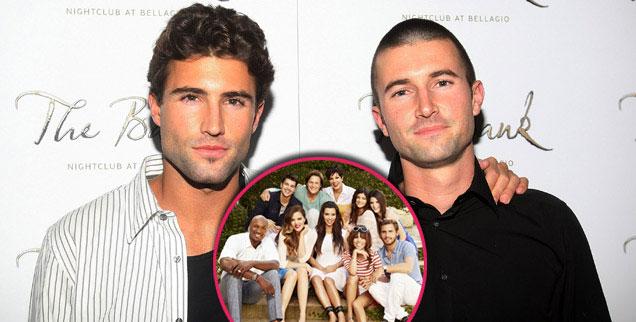 Article continues below advertisement
The brothers had been involved in several story lines last season. But now that Bruce has formally separated from wife Kris, the source says, "It's time for them to forge a new relationship with their dad, with no cameras present."
Bruce could certainly use the support. As RadarOnline.com has reported, Bruce, who has been sporting longer hair and fingernails, is "definitely having a moment," one source said. "It's an identity crisis, according to Brandon and Brody. They attribute it to Bruce finally being out estranged wife Kris' house….she never would have allowed him to do this living under her roof."
But Bruce's sons with ex-wife, Linda Thompson fully supported their father's decision to the recent surgery, according to an insider, and blame Kris for introducing plastic surgery to the family in the first place.
"They do believe that Bruce became more conscious of his physical appearance and how he looked after Keeping Up With The Kardashians premiered," an insider explained. "Kris always encouraged Bruce to have his face nipped and tucked. He has had plastic surgery to remove excess fat above his eyelids." His recent surgery to have his Adam's apple shaved down "is just following in that pattern."