Bruce Jenner Doing 'Better Than Ever' Without Kris, Says Son Brody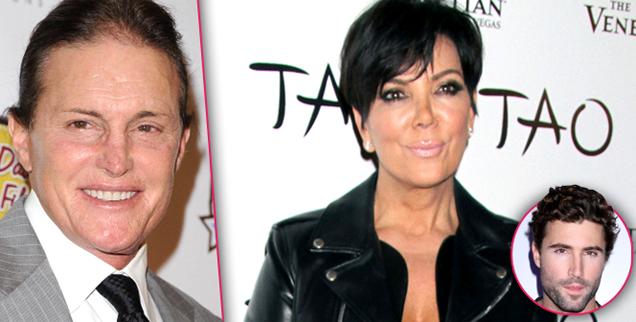 Brody Jenner says his father Bruce is doing "better than ever" following his separation from wife and Kardashian matriarch Kris Jenner two months ago.
The Hills hunk said his Olympian father has been "growing his hair out" and indicated he's rebelling now that he's free from Kris' micromanaging grasp.
"He seems like he is doing great," Brody told the NY Daily News. "Seems like better than ever ... growing his hair out, and he has a ponytail."
Article continues below advertisement
"He does a lot of these things in spite of the girls," Brody,30, added.
They Really Did Say It! 50 Outrageous Kardashian Quotes
"One of the girls will make fun of his hair or say something about his hair, and he'll grow it longer just because they're saying that. He's one of those types. Even though maybe he'll want to cut it, he won't just because when he goes over to the house, they'll say, 'Oh my God, what's going on with your hair?'"
As RadarOnline.com previously reported, Bruce moved into a Malibu bachelor pad full-time while Kris remains at the Hidden Hills, Calif. estate they once shared.
"The tension was real as far as growing up not knowing her intentions, who she is, there was obviously just drama between the family and parents," Brody said of Kris, who he's never had much of a relationship with, until recently.
"Kris and I have had some very deep, long conversations, and we actually really got to know each other, and so we're all good now."