Exclusive
Ya Think?! Brandi Glanville Admits She Joined Twitter To 'Obsess' Over LeAnn Rimes & Eddie Cibrian Relationship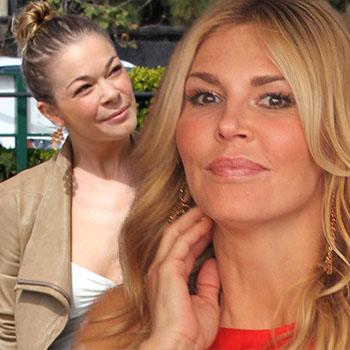 Article continues below advertisement
In the very first chapter of her bombshell book, a follow-up to last year's Drinking & Tweeting, Glanville makes it clear for the first time that the very reason she got involved with Twitter to begin with was to track Rimes and Cibrian's movements.
"When I first discovered the benefits of technology and social media," she admits, "I used it to obsess about my husband, his future wife, and our children throughout the breakup and divorce."
But now that the divorce is final, it seems the obsession hasn't abated.
As RadarOnline.com has reported, Glanville takes time out to slam Rimes and Cibrian in the new book, calling Rimes a "cunt-ry singer" who can't sell albums and blaming Cibrian for giving her the STD HPV.
Drinking & Dating will be released on February 11, but for more from the book before it hits the shelves, stay tuned to RadarOnline.com!