AWKWARD! Brandi Glanville Crosses Paths With LeAnn Rimes & Eddie Cibrian For First Time Since Release Of Her Bombshell Book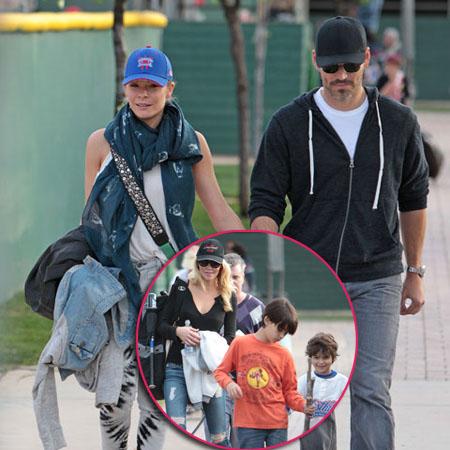 Hide the bats!
Brandi Glanville and LeAnn Rimes faced off at a little league game, the first time they've been in the same place since the February release of Brandi's explosive memoir, Drinking and Tweeting: And Other Brandi Blunders.
The two were there to watch Jake -- one of Brandi's sons with her ex (and LeAnn's current spouse) Eddie Cibiran -- play in a baseball game at an Agoura Hills, Calif. park.
Article continues below advertisement
While their seating arrangements were designed to avoid confrontation -- The Real Housewives of Beverly Hills star sat in the bleachers, while Eddie and LeAnn sat in the dugout -- the ladies crossed paths anyway when LeAnn was coming out of the restroom and Brandi was leaning on a nearby wall.
According to onlookers, dirty looks -- but no words -- were exchanged between the two, who have a well-chronicled history of bad blood since Eddie left Brandi to be with LeAnn after costarring with her in the 2009 Lifetime TV movie, Northern Lights.
Among the more sensitive tidbits in Brandi's book: her sex life with Eddie while they were married, his cheating, and what it was like when she found out he was having an affair with LeAnn.
Earlier this weekend, LeAnn headlined a show at Red Robinson Show Theatre in Vancouver, British Columbia.