Brandi Glanville Admits She's STILL Not Over Eddie Cibrian-LeAnn Rimes 'Betrayal': 'I Still Battle With Depression And Trust Issues'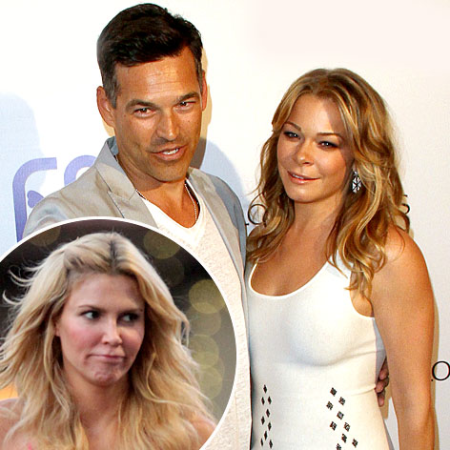 Article continues below advertisement
Glanville believes that her children are the only ones who keep her on track.
"I have my good months and bad months," she said. "If I didn't have my children, I might be one of the many who never came out of the darkness. These two little men, Mason (10) and Jake (6) keep me grounded and in check."
But Glanville is only sane when her kids around.
"I share half custody of my boys," she said. "This equates to me having a half and half split personality. By this, I mean when I have them and there is total chaos in my house, I am complete. My soul is happy."
"Then the inevitable happens… they leave me," Glanville continued. "My big, chaotic house is silent. I hear crickets chirping and that feeling of falling back into the darkness it took me so long to come out of hits me."
When Glanville's boys aren't around, that's when she gets wild!
"Here comes the other fifty percent of my personality: fun, single, party girl Brandi," Glanville explained.
And Glanville isn't thrilled by her other side, but she still accepts that this is who she is part of the time.
Article continues below advertisement
"I don't always love her. Sometimes I barely even like her. She makes a ton of mistakes (just check the internet)," she said. "But, I have never claimed to be perfect and it's my way of not sitting at home, alone, falling back into my dark place."
At the end of the day, Glanville offered a piece of advice to people dealing with "problems, depression, or addictions" to just "take it one day at a time."
"Don't be so hard on yourself when you mess up because we all make mistakes," she reasoned. "Learn to ask for help when you need it and know that the people that sit back and judge us, pretending to be perfect, are usually the most messed up of all."