Exclusive
A Bit Rich? Pop Star Prince Sues Mega-Fans Who Posted Bootleg Performances Online -- Seeking Millions In Damages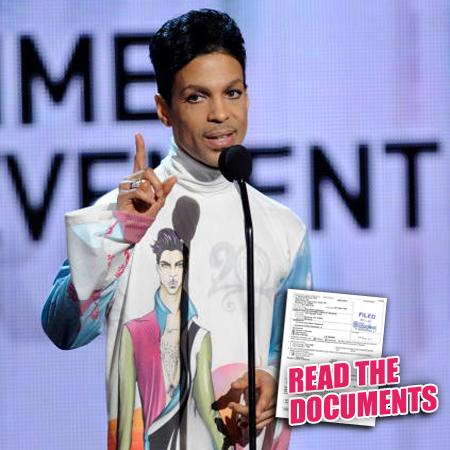 Prince loves his fans, but he doesn't love his fans posting his live performances online — and RadarOnline.com has exclusively obtained a lawsuit in which the "Raspberry Beret" singer filed against two super-fans... and he wants no less than $1 million from each!
The lawsuit filed in a California federal court on Jan. 16, 2014 by Prince, real name Prince Rogers Nelson, alleges that Dan Chodera and Karina Jindrova are infringing on his copyright of music and bootlegged his performances.
Article continues below advertisement
The Defendants rely on either Google's Blogger platform or Facebook, or both, to accomplish their unlawful activity," the court papers read.
"Defendants, rather than publishing lawful content to their blogs, typically publish posts that list all the songs performed at a certain Prince live show and then provide a link to a file sharing service where unauthorized copies of the performance can be downloaded."
"Prince has suffered and is continuing to suffer damages in an amount according to proof, but no less than $1 million per Defendant and, in addition, is also entitled to recover from Defendants costs and attorneys' fees."