Exclusive
Burn! Lindsay Lohan Dumped By Model Boy Toy, He Gets Tattoo Of Ex-Girlfriend's Name Instead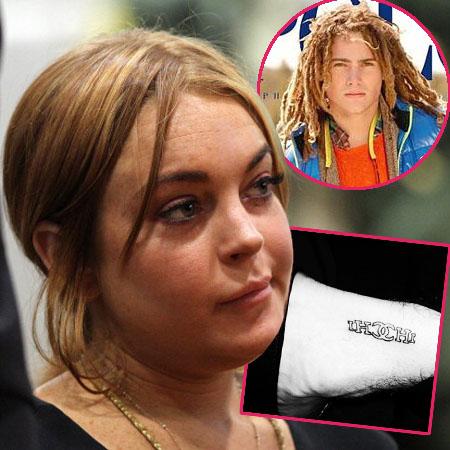 Article continues below advertisement
"Morgan has always really loved Chiara and he tattooed her name on his arm to prove that," a source close to the model said about his relationship with Miami college student Chiara DiGiallorenzo.
"When he first started hanging around Lindsay she was totally chasing him and everyone was telling him not to go out with her because she is white trash and would bring his career down," the source said.
"But he had a good time with her and got to go to a lot of parties that he wouldn't have been able to go to before. Now he realizes that he can't hang out with Lindsay and he basically dumped her and is trying to commit to his girlfriend again."
The source said O'Connor's tattoo, which he posted a picture of on Instagram with the caption "Merry Christmas" was not unusual for him.
"Morgan wanted to prove that he loves Chiara and this was an easy way to do it."
However, RadarOnline.com has learned that Chiara and Morgan, who broke up when his cheating first surfaced, are still not back together yet, despite the tattoo.