Is That Even Her? Significant Photoshop Tweaks Made To Lena Dunham 'Vogue' Spread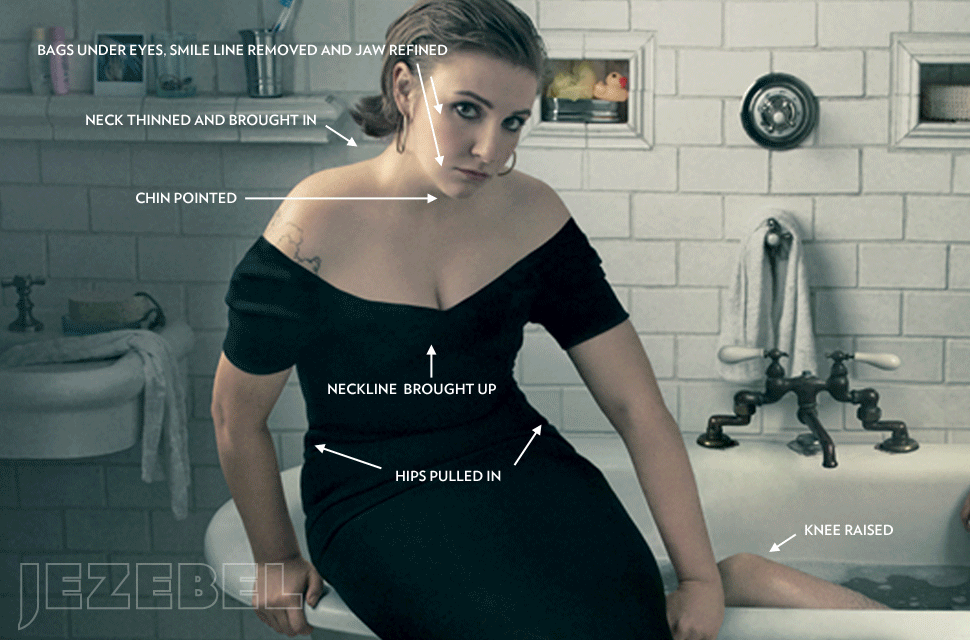 Lena Dunham's long-awaited Vogue spread released this week was liberally edited with photoshop, and we've got a look at the digital nips and tucks for you right here on RadarOnline.com.
Jezebel, republishing the original images, showed many tweaks made to the Annie Leibovitz spread of the 27-year-old Girls creator, including: her waist/hips narrowed out; contours on her face erased; her jawline made extra sleek; her neck adjusted to look longer; and her hands smoothed out.
Article continues below advertisement
The irony of the multiple edits to Dunham's person, is that the actress is regularly seen in different states of undress on her hit HBO show, so it's no mystery to her avid fans what she looks like, even in her birthday suit. Last week, when a reporter at a Television Critics Association event grilled her about her abundance on onscreen flesh, Dunham snapped at the journalist, saying the nudity represents "a realistic expression of what it's like to be alive," and that "if you are not into me, that's your problem!"