Exclusive
Radar Told You First! Kris Jenner's Talk Show Officially Canceled!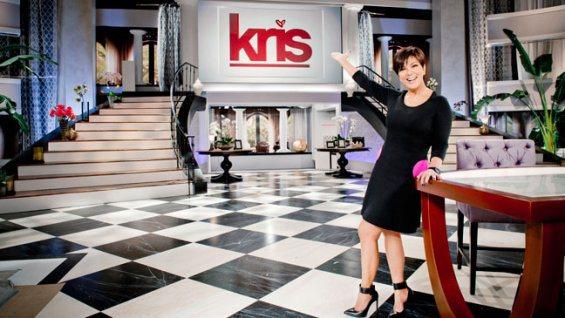 Not even Yeezus could save Kris Jenner! The momager's talk show has officially been canceled, but RadarOnline.com's readers already knew this was going to happen because we broke the story last August.
In a statement released by Fox on Friday the network said "'Kris' will not be on the schedule for the 2014 syndication season. However, the possibility for the talk show, or an additional project for Kris Jenner, for the 2015 season is being discussed and highly considered."
Article continues below advertisement
However, sources close to the family tell us, "Kris has been told her talk show is not going to happen. Viewers just tuned out and genuinely don't want to see her on daytime television, in any format."
Even though Kris' talk show did receive a ratings bump when daughter Kim Kardashian's baby daddy, Kanye West debuted the first exclusive picture of their daughter, North West.
Fox executives were most likely stunned at RadarOnline.com's shocking revelation that Kris Jenner's popularity had plummeted a staggering 66% in just two years.
Momager Kris, who recently announced her split, from husband Bruce Jenner after 22 years, was a 12 in 2011.
In October she sank to a lowly 4, despite having had her own talk show.
The shocking Q Score — also used by companies and advertisers to help make major endorsement decisions — comes on the heels of a series of scandals to plague reality television's first family, most notably Kim's 72-day marriage and quickie divorce from NBA star Kris Humphries and subsequent relationship with Kanye West.
"Kim Kardashian and her mother, Kris Jenner, also have higher than usual negative reaction from people," said Henry Schafer, executive vice president of Q Scores, previously told us.