Exclusive
Inside Kim Kardashian Divorce Settlement: Kris Humphries Does Damage Control, 'Felt Sorry For Her,' Claims Friend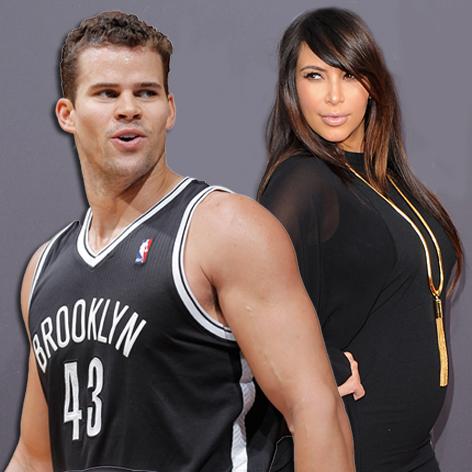 Kris Humphries settled his divorce battle with his wife of 72 days, Kim Kardashian, because he felt "sorry for her," according to a friend of the Brooklyn Nets power forward.
"Yes, he was angry at Kim for the way their marriage ended and he truly did feel defrauded by her and the show," the pal of the 28-year-old told Wetpaint.
"But lately, especially in recent weeks, he just feels sorry for her.
"She's pregnant and obviously under a lot of stress. He didn't want to be part of it any more."
Article continues below advertisement
In a statement released to RadarOnline.com on Friday, a spokesperson for Humphries said he was now focussed on the Nets Eastern Conference playoff quest, which begins against the Chicago Bulls on Saturday night.
"Kris and his family are excited to move forward and are grateful for all of the support they have received in this process," the statement read.
"His commitment to the Brooklyn Nets and the team's incredible fans is his number one priority and he is excited to head into the playoffs tomorrow with this situation behind him."
Kim, 32, and Kris were married in a lavish television wedding at a Montecito, Calif. estate in August 2011, but after just 72 days of wedding "bliss," the E! star filed for divorce in October, 2011.
A source close to the situation told RadarOnline.com Kris came to the realization in the 24 hours before Friday's settlement that the whole melodrama was a "sh*t sandwich" and that he had "zero chance" of proving their marriage was a fraud.
Article continues below advertisement
"Kris didn't want the team impacted by his personal life," the insider said.
"If the Nets advanced in the playoffs, the trial would have taken place during the games and basketball comes first for Kris.
"He also realized that he didn't have a chance in hell of proving that Kim defrauded him. In the end, his lawyers were able to finally make him recognize that not only would he be missing out on the playoffs with the Nets, but would likely be ordered to pay Kim's legal fees.
"Kris recognized it was a sh*t sandwich and chose to settle."
Kim is currently pregnant with rapper Kanye West's child.