Time For Tough Love: Tired Scooter Braun Says He Might Need To Let Spiraling Justin Bieber 'Fail'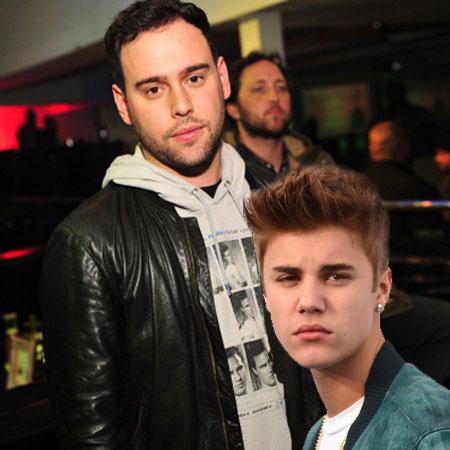 Article continues below advertisement
"It's the same as being with a kid growing up, as a parent," Braun told the magazine. "My responsibility is to always be there when they fall, to help them back up.
"But at some point I need to let them fail."
After 19-year-old singer's arrest last week in Miami, Braun visited Bieber in Panama, and told him he must decide whether he wants to continue with his career or not.
He said he told Bieber, "Either we quit and let you try and find a normal life or you realize that this is what this is, and we've got to keep fighting.
"We've talked that sometimes he doesn't help himself because he's so angry about the bad publicity surrounding the incidents, but no one really understands what he's living, only him."
Bieber -- whose court arraignment date has been set for Feb. 14, is also said to have received some stern advice from his long-time mentor Usher, who flew to Panama on Saturday to visit the pop heartthrob, currently there with new gal pal Chantel Jeffries, the model who was with him at the time of his arrest last week.