Exclusive
Judgement Day: Pop Brat Justin Bieber To Learn DUI Lab Test Results This Week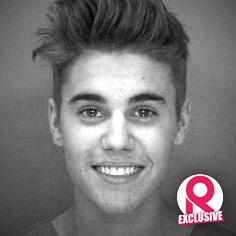 Justin Bieber's moment of truth has arrived: The 19-year-old pop brat will learn this week the results of a laboratory test which will reveal what drugs, if any, were present in his system, including the exact amount of alcohol, RadarOnline.com has learned.
The "Baby" hit -maker was arrested last Thursday for DUI and drag racing in Miami Beach. He allegedly admitted to have been drinking, using marijuana and prescription drugs.
Article continues below advertisement
Bieber submitted to a urinalysis to determine if there was anything detectable in his system.
A Miami law enforcement sources told Radar: "Those lab results are expected this week. The Florida State's Attorney's Office will review the results and determine what charges, if any, are going to be filed against Justin."
Under Florida law, it's against the law for anyone under the age of 21 to have a blood alcohol level of .02 or higher.
A preliminary arraignment court date of February 14 has been scheduled for Justin, which is standard protocol in Florida.
Meanwhile, Justin's manager, Scooter Braun, told GQ in the March interview, that he might need to let his client fail.
He opened up about the struggle he's had trying to reign in the singer, whose cracks in the armor have ripped into huge holes in the new year, with a DUI arrest, an entourage full of headaches and a pending felony investigation in another incident.
Article continues below advertisement
"It's the same as being with a kid growing up, as a parent," Braun told the magazine. "My responsibility is to always be there when they fall, to help them back up.
"But at some point I need to let them fail."
After 19-year-old singer's arrest last week in Miami, Braun visited Bieber in Panama and told him he must decide whether he wants to continue with his career or not.
He said he told Bieber, "Either we quit and let you try and find a normal life or you realize that this is what this is, and we've got to keep fighting.
"We've talked that sometimes he doesn't help himself because he's so angry about the bad publicity surrounding the incidents, but no one really understands what he's living, only him."
If Bieber is charged, he won't be required to appear in court for his arraignment.