Exclusive
Secret Heartache: Jennie Garth Still 'Emotionally Disabled' Two Years After Divorce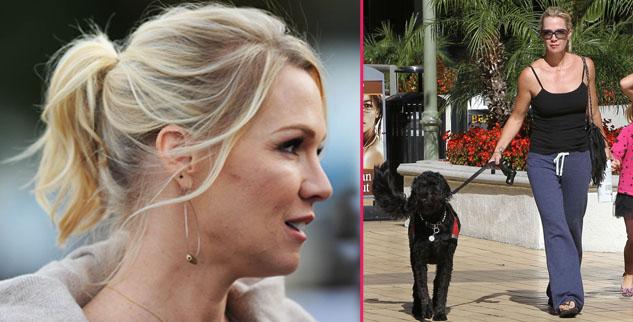 Article continues below advertisement
Though most service dogs are prescribed to people with physical disabilities, like blindness, individuals can get an emotional support service dog if they are diagnosed as having an "emotional disability," according to the National Service Animal Registry. Such disabilities include ailments like depression, anxiety, panic attacks, PTSD and personality disorders.
Garth admitted that she had been using such a pup a few months after her divorce.
"My 'emotional support service dog Pearl just ate the char in the restaurant I'm eating at," she tweeted on July 27, 2012. "Oops!" As a service animal, the dog cannot be denied entrance to any restaurant, just like seeing eye dogs, as long as Garth has a current letter from a licensed mental health professional saying she has an emotional disability.
In the years since, she and Black Pearl have been nearly inseparable, spotted on hikes and outings across L.A.