Jennie Garth Tells Bethenny Frankel, 'Being A Single Mom Is A Weird Kind Of Torture'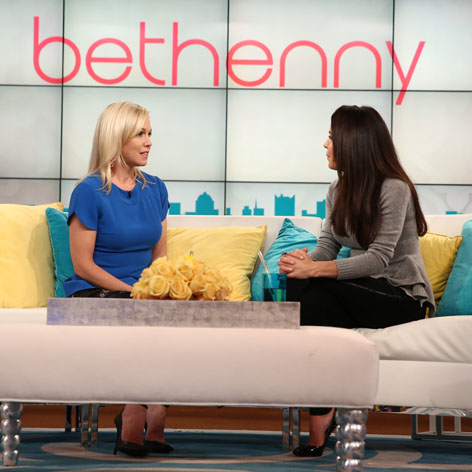 Jennie Garth is finding that being a single mom newly out in the dating game is "super challenging.
"I've had to go through a lot. You have to find your way and stumble and make mistakes," she tells Bethenny Frankel on Monday's episode of Bethenny.
Frankel, for once, didn't discuss her own on-going divorce from Jason Hoppy but she did seem to enjoy grilling the former Beverly Hills 90210 star on how she's handling her post-divorce life.
Article continues below advertisement
"I expected to come out of it and just be great at it," the ex-wife of Twilight star Peter Facinelli says.
"I'm smart and I thought I could do it. How hard could it be? I've realized I have to fumble my way and create the space to really be open to learning because I don't know how to do it. It's fun and it's awful all at the same time."
Go to Bethenny.com to find out when at on what station the show airs in your city.