Jennie Garth's Dog Day Afternoon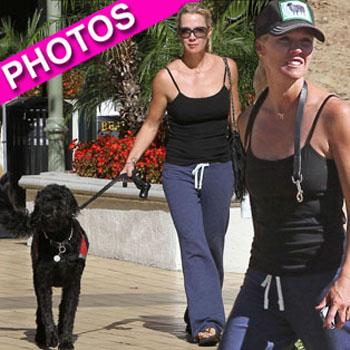 Party on Garth!
Yes that was sexy and single Hollywood mom Jennie Garth looking amazing as she enjoyed a crisp fall day in Southern California with daughters Lola and Fiona, and we've got all the shots for you right here on RadarOnline.com.
The actress Sunday took two of her three tots (daughter Luca was not present) to a Studio City dog park, where she tweeted her pooch Pearl was "making all the other dogs at the dog park jealous."
Article continues below advertisement
The family then went to the California Pizza Kitchen for some lunch.
The 40-year-old -- who's lost 30 pounds since her split with Peter Facinelli -- said she fancies bad boys with big libidos in an appearance on The Jeff Probst Show Friday.
"I only like guys that are not nice … it's not like I want somebody to treat me badly," she said. "I want somebody who looks like they could treat me badly, but then really treats me good."