Jennie Garth Breaks Down Over Divorce And 'Rejection'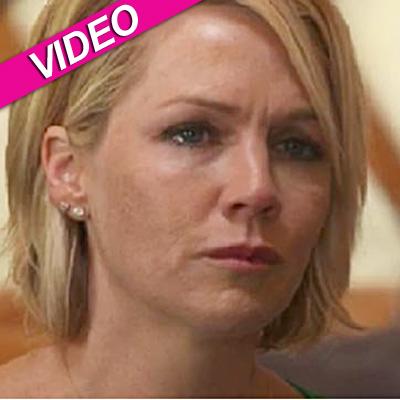 There were a lot of tears on Friday night's episode of Jennie Garth: A Little Bit Country. The former Beverly Hills 90210 star broke down several times on the CMT reality show when talking about the break-up of her marriage to Twilight and Nurse Jackie star Peter Facinelli.
Garth, 40, went on a California "love retreat" with two of her friends. During one session held by "relationship expert" Daphne Rose Kingma, Garth said: "I think that when you get married you hope that it's forever and you hope that you're going to grow old together. This really threw me for a loop."
Article continues below advertisement
She went on to say: "I think with any sort of rejection, you're angry that you weren't enough for that person. I don't know if I'm angry at myself for not being enough, or if I'm angry at him for not considering me to be enough.
"It's weird and sad, but I really realized through this whole experience how much I loved him, how deeply I loved him and how deeply I loved us."
After months of rumors that the marriage was on the rocks, Peter filed for divorce in March.
MORE ON:
Celebrity Justice