Regrets, She's Got A Few: Farrah Abraham FINALLY Admits Porn Has Ruined Her Life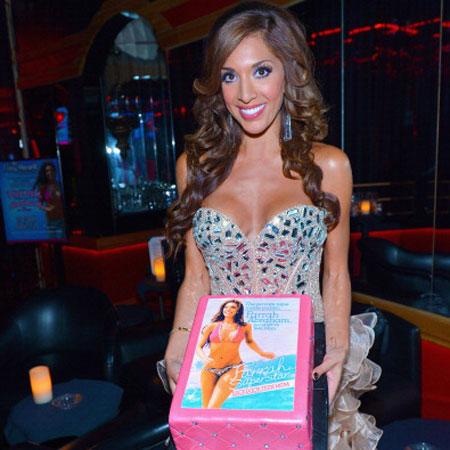 In the wake of Farrah Abraham's foray into porn, the single mom is finally admitting that her life crumbled after the release of her now-infamous sex tape, titled Back Door Teen Mom.
Eight months after calling the XXX-tape a "celebration" of her body and femininity, 22-year-old Abraham is singing a different tune, saying she regrets ever making an adult film.
"It made it hard to have friends and a private life and to trust family, who I feel use me for money," Abraham told InTouch Weekly. "If I went back in time, I would not have done it. The sex tape ruined my life!"
Article continues below advertisement
Despite the fact that she decided to sell her X-rated tape (co-starring porn actor James Deen) to Vivid Entertainment, Abraham added: "Knowing my sex tape was out there for everyone in the world to see … was overwhelming."
"I wanted to hide my face and not go out or pick up my phone."
After the tape's release, she began shilling sex toys before being cast on VH1's Couples Therapy.
As RadarOnline.com exclusively reported, she concocted a fake relationship to land the gig, but her "boyfriend" backed out of the deal. Abraham – who still claims her relationship with Brian Dawe was real – decided to attend therapy solo and says she has taken something away from the dramatic saga.
"Therapy helped me understand I can't continue experiencing life the way I have been, that I'm more special than sex tapes," the plastic surgery obsessed star said. "Hearing others tell me my worth is all based on my body … I'm stronger than that."
The XXX-Teen Mom also sees that she needs to be a better role model for her three-year-old daughter, Sophia.
"If anything, now I can steer my daughter to a better future and away from the choices I've made," Farrah revealed.