Exclusive
Farrah Abraham's 'Couples Therapy' Lies EXPOSED! Real-Life Girlfriend Of 'Fake' Boyfriend Brian Dawe Revealed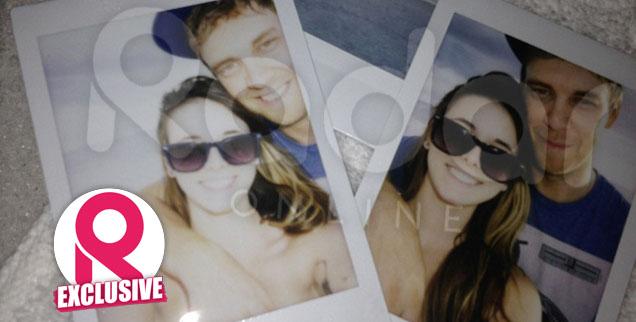 While Teen Mom star-turned-porn queen Farrah Abraham flaunted her "relationship" with DJ Brian Dawe for the paparazzi and tried to talk him into going on a reality show as her boyfriend, he was actually dating another woman – and RadarOnline.com has all the juicy details.
As the elaborate hoax went public in late October, the Orlando-based DJ was secretly wooing 20-year-old Victoria Stokes – whom he'd started dating in March -- and now she's speaking exclusively to Radar about her boyfriend's scheme.
Article continues below advertisement
"After attending an event Brian was DJ-ing, Farrah got his cell phone number from his agent, and immediately started asking if he would be interested in a reality show. After she confronted Brian about having a fake relationship to be on Couples Therapy, he sat me down and explained it all," Stokes tells Radar.
"I was shocked and obviously didn't know what do say, but he reassured me their relationship was fake and only a business deal to help their careers," Dawe's girlfriend adds.
"It was hard to handle at first, but I trusted him."
As Dawe and Abraham flaunted their "faux-mance" for photographers and the media, he was actually in a committed relationship with Stokes the entire time – showering her with roses and gifts, she claims.
"We hung out all the time, and I pretty much lived with him. Nothing changed," Stokes says of their relationship.
The reality of her boyfriend's scam finally hit her though, when she was driving him to the airport – where he was set to board a flight to Los Angeles to begin filming Couple's Therapy.
Article continues below advertisement
"I was just crying. I didn't know what would happen. It was so hard," she recalls.
"Thankfully," she says, "he had a change of heart and decided to back out… He called me and told me he wasn't doing it. It was cute."
Dawe confirmed to Radar that he has, in fact, been dating Stokes since March 2013.
"She is very supportive of my career in the entertainment industry and extremely patient to have dealt with this scenario, which I am very grateful for," he said.
Although Dawe, who has since come forward to claim that his relationship with Abraham was "only a business deal" and they were planning to fake everything for the VH1 show, Abraham continues to stick to her storyline.
During the Couple's Therapy premiere, she cried for the cameras, claiming her "boyfriend" had abandoned her.
She continued to rip Dawe in her own f-bomb filled Tweet, writing: "F**k loser boyfriends who use me! & can't face the truth!! I can face the music WATCH! NEW SEASON #4 of @VH1 @CouplesTherapyV @DrJennQuote."
Dawe spoke exclusively to Radar, adding that Abraham's lies are "absolutely absurd."
"I had no intentions or interest in dating Farrah in "real life". Farrah and I never had any kind of a relationship other than a professional one, and that was strictly for the purpose of appearing on the television show Couples Therapy," he said.