Exclusive
Charlie Sheen Told By FX Network To 'Tone Down Negative Rhetoric' Towards Ex-Wife Denise Richards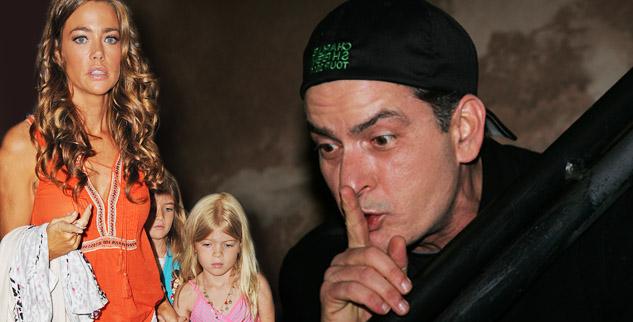 Charlie Sheen has been told by network executives to tone down the negative slams towards ex-wife, Denise Richards, prompting the actor to make a public plea for a truce with his former spouse, RadarOnline.com is exclusively reporting.
Network executives from FX, which airs Sheen's Anger Management, told him "he had to tone down the negative rhetoric towards Denise Richards because it was getting so much negative publicity. After Charlie posted those disgusting messages on Twitter that Denise was a pig and media ho, the bosses stepped in and said enough," a source close to Sheen told RadarOnline.com.
Article continues below advertisement
On Wednesday night, Sheen tried to make peace with his ex-wife by posting the following message:
hey D!
truce?
I love Sami & Lola
too much to allow my
"passion"
for real parental justice
to
obfuscate,
misalign
or
appear
mendacious
in mine AND
Scotty's
pure and pleasant desire
to exhibit and express
"our"
hart & soul love for
them.
xox
c&s
RadarOnline.com broke the story that the mercurial actor wanted to evict Richards and her children from a house he owns in his neighborhood, because of a spat involving Sheen's belief that his ex was preventing him from spending Christmas with their daughters, Sam and Lola. Multiple source have told RadarOnline.com that Richards did in fact invite Sheen to go on their family vacation.
Article continues below advertisement
"One minute Charlie can be the calmest, most chill person, and in a flash, he switches into this crazed maniac. It just makes no sense."