Exclusive
Charlie Sheen Tells 'Homophobe' Phil Robertson To Marry Denise Richards: 'Then You Can Practice Bestiality!'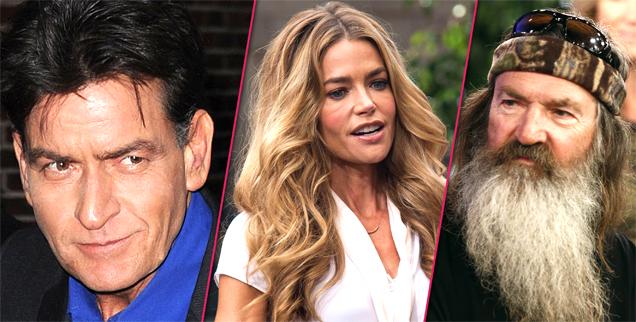 Article continues below advertisement
Richards responded to Sheen's suggestion on Twitter, taking the high road.
She also made it clear to Sheen that he is more than welcome to spend the holidays with them, and pleaded for him to stop with the feud for the sake of their children.
Despite outlets reporting that Richards wouldn't allow Sheen to see his children to exchange Christmas gifts, she's sticking to her ground that it was never the case, even telling him, "we love u."
"And Denise never asked to use Charlie's jet," an insider exclusively told RadarOnline.com.
"She actually chartered her own."
As for Robertson, he refuses to stand down from homophobic comments he made during an interview withGQ, saying he was just quoting the Bible.
The Louisiana native caused a major stir when he said he doesn't understand homosexuality between men, saying, "It seems like, to me, a vagina — as a man — would be more desirable than a man's anus. That's just me. I'm just thinking: There's more there! She's got more to offer. I mean, come on, dudes! You know what I'm saying?"