Cracker Barrel Defends Removing Phil Robertson Items From Restaurants Amid 'Duck Dynasty' Scandal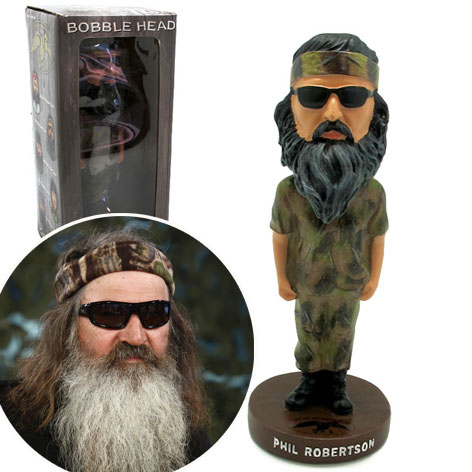 Cracker Barrel says its mission is "pleasing people" but that apparently doesn't include Phil Robertson. The restaurant chain has removed Robertson memorabilia items -- like bobbleheads -- from its restaurants and slashed prices on other Duck Dynasty items by up to 50 percent.
In a statement posted on its Facebook page, Cracker Barrel says, "We operate within the ideals of fairness, mutual respect and equal treatment of all people. These ideals are the core of our corporate culture. We continue to offer Duck Commander products in our stores. We removed selected products which we were concerned might offend some of our guests while we evaluate the situation. We continually evaluate the products we offer and will continue to do so."
Article continues below advertisement
As Radar has been reporting, Phil Robertson's numerous anti-gay comments have put him at the center of a storm of controversy pitting equal rights for all against the right of free speech.
A&E, the cable net that airs Duck Dynasty, has put the Robertson patriarch on "indefinite hiatus" from the show while his family is saying they don't want to go on with the program without him.