90210 Catfight! Carlton Gebbia Defends 'Unfiltered' Brandi Glanville, Claims Joyce Giraud Is 'Fighting For Airtime'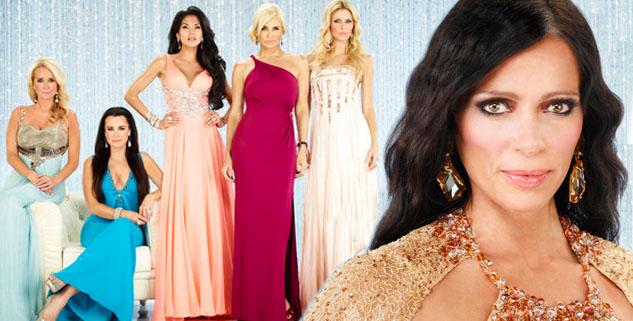 Article continues below advertisement
"She's not judgmental," she said of her sexy make out partner.
In fact, she claims Joyce is only stirring up the drama with Brandi because she needs attention.
When asked if any of the Housewives were fighting for airtime, Carlton flatly replied: "Definitely, especially Joyce."
"If the camera isn't on her, she will cause drama for the sake of drama," she added.
The mother of three continued to rant about the other housewives – namely the Richards sisters.
"Kyle is not authentic. She is insincere. I don't believe she has a loyal bone in her body. I think she's incredibly calculating, and I honestly think she's toxic.
Kim is just Kim. I see a wonderful person and a loving mom in Kim," Carlton said.
She added that the hardest part of being on the show is "watching Kyle and Joyce make dangerous judgments about people. I don't think they're good people."
To read more of Carlton's candid interview about her co-stars – and whether she'd return for next season, pick up the latest issue of Star Magazine, on newsstands now.