Exclusive
'Real Housewives Of Atlanta' Bombshell: Mama Joyce Claims Bravo Edited Scenes To Make Her Look Bad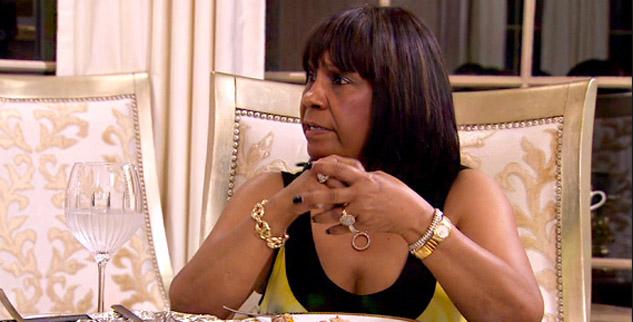 Article continues below advertisement
But, in an exclusive interview, the Buress matriarch claims the show's producers have edited her scenes to take her comments out of context, not show them in their entirety and make her look bad!
"That upset me so bad," Mama Joyce told RadarOnline.com. "When they showed the scene of me walking into the house and seeing all the pictures of Todd on the wall I was not talking about his pictures!"
On a recent episode, Atlanta fans saw an upset Mama Joyce commenting about the photos of Todd, but she told RadarOnline.com that wasn't an accurate portrayal of what REALLY happened.
"I know Kandi had a decorator, her friend Carmon -- and she put up all those pictures of Todd when he was a little boy," she recalled.
"I said, 'Now that's a damn shame,' and what I really said was that shouldn't be all him up there (on the wall). That shouldn't be his wall. I said there were no picture of Riley or me. I didn't just say there should be a picture of me. "
Mama Joyce said she only wanted pictures of her granddaughter to be on the wall.
Article continues below advertisement
The reality star charged: "I said the pictures of Riley should be much higher and the pictures of Kandi's daughter should be up there, not just pictures of Todd. But they didn't show that. They only showed me saying it shouldn't be just him."
Baffled at producers' decision to edit her scenes, Mama Joyce bemoaned, "I don't know why they did that. I allowed it to be like that, I guess. I guess since they don't pay me, they can do whatever they want."
The only thing that could have changed the scenario, Mama Joyce said -- a contract.
"I would never have agreed to it," she lamented. "I am very upset about what they did and I don't know if I'll be back on the show."